Get to Know RentSmartUSA
Our goal at RentSmartUSA is to provide outstanding service, professionalism, dedication, and trustworthiness. The kind of services that owners and real estate investors want to see in a property management company.
We are the premier property management company in Orlando, Florida and are experienced in local real estate. We enhance your investment property experience by making it hassle-free and profitable.
We strive to serve our clients by providing unparalleled service and we are dedicated to providing a full- service array of property management services.
What is our goal?
Our goal is to forge a long-lasting business relationship with all. We seek to provide our clients peace of mind and to relieve the stress. We are your property management professionals. You own the property; we own the stress!
At RentSmartUSA, we put our 20 years of experience in property management to work for you.  We have a property management team that works hard and effectively to make sure your property is properly managed.
OUR VISION:  At RentSmartUSA, we strive to serve quality Rental Property Owners, Tenants, and Realtors by providing outstanding service, professionalism, dedication, and trustworthiness.
OUR MISSION:  We aspire to be the very best Property Management Company in Central Florida by providing predictable monthly income and peace of mind to our Clients.  We treat our Tenants for what they truly are, Valued Customers.  We love our Realtors Partners and we promise to make you look like a Rock Star each and every time you refer a Client.
Our goal is to forge a long lasting business relationship with all.
Meet the Team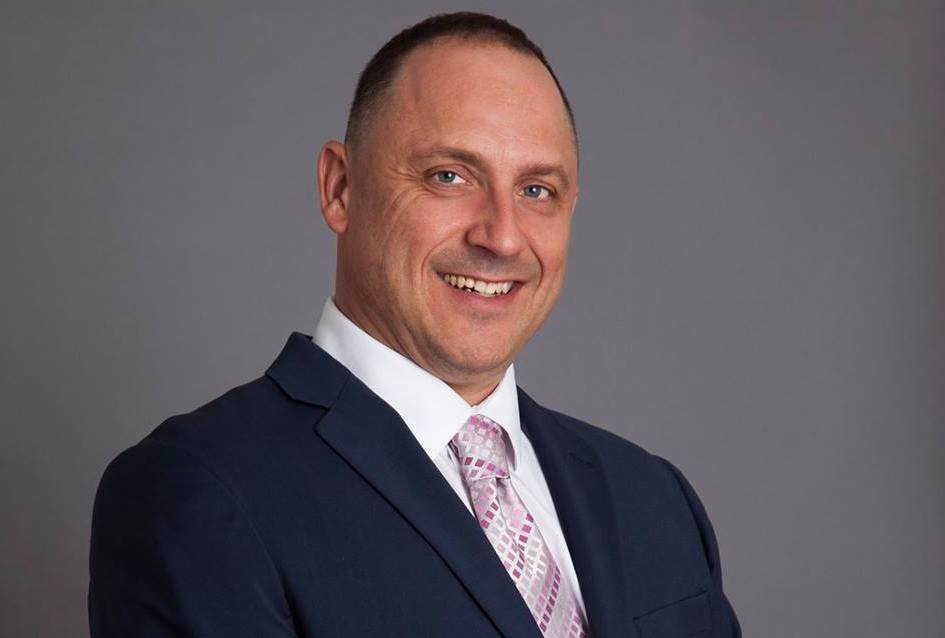 Dave Knight
Owner & Founder
Dave is originally from Dorchester, Massachusetts and a son of a preacher. Dave started his 1st business at the age of 12 selling newspapers outside of Boston Garden to earn money to buy tickets to see Red Sox, Bruins and Celtics games. Dave loves sports and was a 3 letter varsity high school athlete. He also loves music and sang in his church and school choirs. He later became an Epic Recording Artist and scored a Hot 100 hit with his pop band called Homework.
In his 20 and 30's Dave was in the gym business in Cranston, RI. When Planet Fitness began franchising, he became the 8th franchise owner in America. Soon afterward he began a real estate career purchasing "triple decker's" near Providence College and became known as Dave The Student Apartment Guy.
In 2010, Dave moved to Orlando to start a full time real estate career. After purchasing several rental homes he realized that he needed an assistant, started to take on clients and his property management business was born.
Today Dave is a sucessful Realtor, investor and founder of RentSmartUSA. He lives in Winter Park with his wife Marcia. His children are grown. One in medical school, the other is in the spa business. He is active in his church, serves on committees at NARPM and serves the community as a Guy's with Ties Philanthropy Ambassador. More importantly his office supports Teen Challenge, a national support center for teens with substance abuse problems.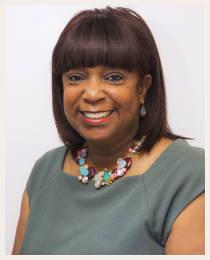 Denise Thomas
Bookkeeper
Denise is originally from Brooklyn NY and serves as the company's bookkeeper and as the assistant to the broker. Her duties include rent and debt collection, bill pay, reconciling the books and paying the owners. She is married and has one daughter and a grandson who is an accomplished tap dancer. She enjoys ballroom dancing, Zumba and traveling with her family. Denise is been with the company since 2015 and is licensed Realtor.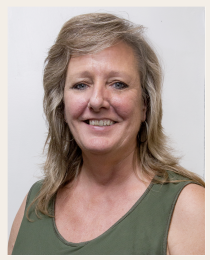 Renee Neuciler
Property Manager and Realtor
Rene is originally from small town Ohio and her pioneer spirit serves her well as the company's lead property manager. Her duties include tenant placement, screening and lease signings, move in and out inspections, tenant lease enforcement, overseeing maintenance and security deposit claims. Most importantly she strives to give our tenants and owners peace of mind. She has been married for over 25 years, has 3 sons and 3 grandsons. She is also involved in COBB a non-profit motorcycle society that promotes brotherhood, patriotism and motorcycle safety. Renee is licensed Realtor and has served the company since 2014.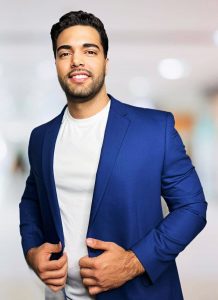 Gilbert Rivera
Business Development Manager
Gilbert is originally from New Jersey, raised in Dominican Republic. Fluent in English & Spanish. He is a former baseball college athlete, being drafted for the Houston Astros. Decided to continue his education graduating from Oklahoma Panhandle State University. He serves as the Business Development Manager with extensive management & sales experience. He enjoys sports, music, reading & traveling. His main goal is to develop long lasting relationships with those around him. Favorite quote "To know & not to do, is to not know at all"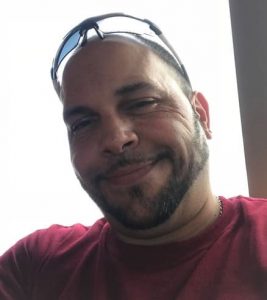 Willy Rodriguez
Maintenance Specialist
Willy, with over 15 years experience, joined our team in 2021. He specializes on maintenance, home improvements, painting and cleaning. His hobbies include fishing and working on his own home improvements, when he has the time. His goals are to be a better person every day and own multiple properties as our founder Dave Knight.