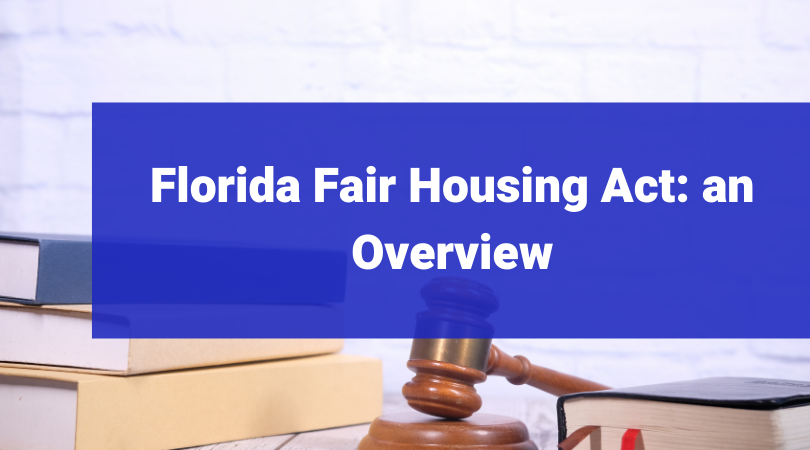 Landlords in Florida have a legal responsibility to treat all tenants fairly and equally. The Fair Housing Act was passed into law in 1968 as necessitated by the widespread cases of housing discrimination happening at the time. 
Florida's Fair Housing Act prohibits discrimination when buying, selling or financing housing. It is enforced by the United States Department of Housing and Urban Development. 
The Fair Housing Act act outlaws discrimination by landlords, property owners, property managers, developers, insurance providers, homeowner associations, real estate agents, and mortgage lenders.
What are the Protected Classes in the State of Florida?
The Fair Housing law prohibits discrimination in housing-related matters on the basis of certain protected characteristics. At the federal level, the protected characteristics are race, color, sex, disability, religion, national origin and familial status. 
Some states have also passed legislation adding even more classes to the federal list. Additional protected characteristics in Florida include age, sickle cell trait, AID/HIV diagnosis, gender identity, sexual orientation, genetic information, and citizenship status. 
What Types of Housing are Covered Under Florida Fair Housing laws?
The Fair Housing Act covers all types of housing that are rented, leased or sold. 
This includes apartments, condominiums, single-family homes, mobile home parks, shelters, transitional housing, rooming houses, and homeowners associations.
How Can a Florida Landlord Discriminate Against a Tenant?
Housing discrimination can take many forms. The following are some examples of how it can occur based on a protected characteristic.
Religion
Examples of people that are protected under the Fair Housing Act include Christians, Muslims, Jews, Atheists, Hindus, and those following other belief systems. When advertising your rental, it would be considered discriminative to include statements such as "No Muslims" or "Christians preferred."
Gender
As a landlord, you are responsible for treating people of all genders equally. Discriminatory statements you may want to avoid include "Men only" or "Straight couple."
Color
All prospective tenants should have an equal chance of renting your property regardless of the color of their skin. Essentially, you should not factor in a potential renter's skin color when reviewing tenant applications.
Familial Status
Under the Fair Housing Act, you cannot discriminate against people based on whether they are single, married, divorced, separated or widowed.
National Origin
A prospective tenant's country of origin shouldn't be a factor when selecting who will rent your property. So, whether applications are refugees or immigrants, you should treat them the same way you'd treat a US citizen.
Sexual Orientation
Sexual orientation is another protected characteristic in Florida which means all individuals should be treated the same regardless of whether they identify as heterosexual, lesbian, gay, bisexual, or another sexuality.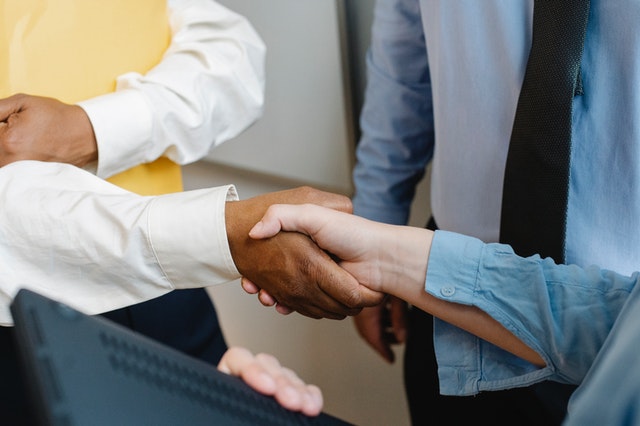 It's also important to note that discrimination is not exclusive to the aforementioned classes and additional protected classes can vary by state. 
Examples of Possible Discrimination Include:
Running discriminatory rental ads. For example, making the following statements: "Looking for Great White Tenants" or "No Kids." 

Stating that your rental unit is no longer available to avoid renting to a prospect with a certain characteristic.

Setting higher or lower rent prices and other requirements based on the characteristics of a prospective tenant. An example of a discriminatory act includes requiring Hispanic and Black tenants to pay a higher security deposit than Caucasian renters. 

Failing to respond to rental inquiries from prospects possessing protected characteristics or identities. 

Terminating a tenancy or breaking a lease for a discriminatory reason.

Including statements in your rental ad indicating preference or limitation based on race, color, or any other protected class.

Does the Fair Housing Act Make any Exemptions?
Yes, certain groups are exempt from the provisions of the act. 
These Groups Include:
Private clubs and religious organizations that limit occupancy to members. 

Single-family houses sold or rented by the owner without the use of an agent.

Owner-occupied buildings with more than four units.
Who Enforces the Fair Housing Act in the State of Florida? 
The government agency tasked with enforcing the Fair Housing Act in Florida is the Department of Housing and Urban Development (HUD).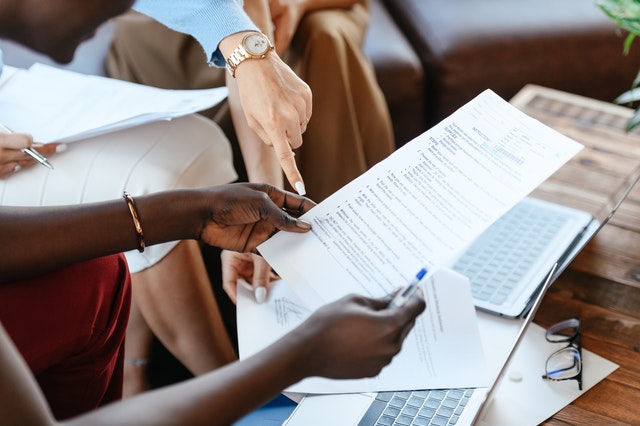 Aside from the administration of public housing, HUD is also involved in lending regulations, public housing oversight, community planning, and the formation of housing policies.
What are Some Special Protections for People with Disabilities?
People with disabilities are protected under the Fair Housing Act. As a landlord, you have a responsibility to ensure that a disabled tenant is properly accommodated. The accommodation can require a change of rules or policies.
Examples of Reasonable Accommodations You Can Make Include:
Allowing service animals to live with residents who have a disability.

Assigning nearby parking spaces to residents with mobility issues.

Sending monthly reminders about rent payments to a renter whose memory has been affected by a medical issue such as a stroke.

Enlarging small print leases so that visually impaired applicants can read them without difficulty 
In addition to making reasonable accommodations, you may also need to make reasonable modifications to your rental unit. This is to ensure that a disabled tenant has full use of their premises and enjoys a good quality of life during their stay.
The Following are Examples of Reasonable Unit Modifications:
Lowering kitchen cabinets to a height suitable for persons in wheelchairs.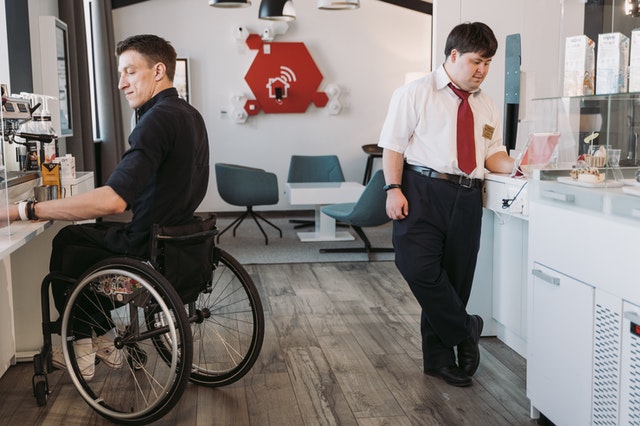 Installing grab bars in bathrooms.

Widening doorways to make rooms more accessible for persons in wheelchairs and other mobility devices.

Installing a ramp to allow wheelchair access.
How Can a Landlord Avoid Potential Discrimination Lawsuits in Florida?
Without a proper understanding of the Fair Housing Act, you may inadvertently find yourself facing a discrimination lawsuit. 
Here's How You Can Avoid that Scenario:
Treat all tenants equally and fairly regardless of their race, color, religion and other protected characteristics

Draft a proper rental ad and steer clear of any discriminative statements that may indicate a preference for a renter belonging to a certain protected group

Avoid asking discriminative questions when screening prospective tenants. For instance, asking a prospective renter about their marital status or how many children they have. No matter how innocent such questions may seem, they are discriminative as per the Fair Housing Act.

Respond to tenant inquiries without discrimination. If it takes you a day to respond to a white renter, apply the same standards when it comes to tenants of other races.

Bottom Line
Becoming familiar with the nuances of the Florida Fair Housing Act and other landlord-tenant laws can be challenging and time-consuming, but is essential to effectively managing a rental property. 
If you have any questions in regards to this content or any other aspect of property management the expert team at RentSmartUSA can help! Get in touch to learn more.
Disclaimer: This blog post is not intended to replace professional legal advice. At the time of reading, Florida's Fair Housing Act may have been updated or changed. If you require legal assistance related to the Florida Fair Housing Act we recommend you reach out to a reputable law firm or property management company.