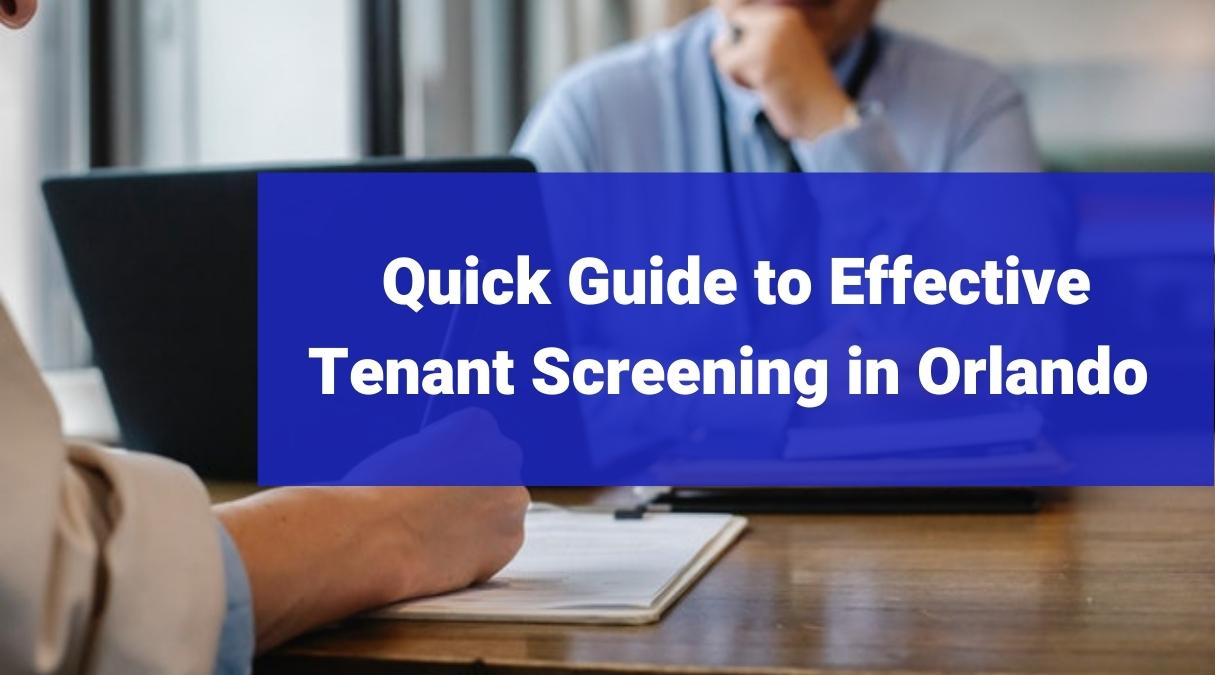 There are a number of reasons why tenant screening is so important. First, it can help you avoid eviction proceedings. Evictions can be costly and time-consuming, so it's best to avoid them if possible. Second, tenant screening can help you protect your property from damage.
If you rent to a tenant who doesn't take care of your property, you may end up having to make repairs or even replace damaged items. Finally, tenant screening can help you avoid rental fraud. There are a number of scams that renters can use to defraud landlords, so it's important to be aware of them and screen tenants accordingly.
In short, tenant screening is an essential part of being a landlord. It may take some time and effort, but it's well worth it to protect your property and avoid litigation. But what is the ideal way to do it?
1. Create Tenant Screening Process Criteria.
The ideal criteria for tenant screening would involve the following steps:
Pre-screening.

Requiring a rental application.

Contacting former landlords.

Requesting a credit and background check.

Accepting or denying the tenant.
2. Determine Your Minimum Tenant Critera.
You should establish standards in your rental ad that outline what is and is not allowed in your property. Based on the requirements, you are legally entitled to accept or reject a tenant.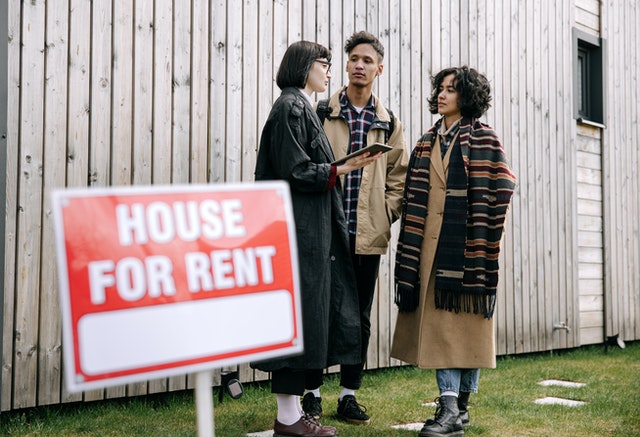 Landlords occasionally omit important tenant screening measures, such as skipping a creditworthiness or background check on the applicant. Before allowing a new tenant into your property, it is highly advisable that you execute each stage of the procedure.
3. Make a Formal Rental Application, Background Check and Credit Report Request.
You must ask the renter for a formal rental application and background check request once you've decided what requirements to search for in a tenant. The only avenue to obtain the tenant's basic information is through the application. Employment and renting histories are included here. Additionally, to give you a better sense of who you'll be renting to, it is advised that you seek a credit report and background check from every potential renter.
4. Take Action and Employ Consistency.
To avoid overlooking crucial information on a potential tenant, consistency is essential. You shouldn't proceed with a tenant if they refuse to cooperate with a step in your screening procedure.
Consistency further might save you from breaking the Fair Housing laws by ensuring that you adhere to fairness to every applicant for a rental unit. Fair Housing laws protect renters from discriminatory practices, therefore it could be considered unfair treatment and possibly discrimination if you ask one potential tenant to undergo a background check but not another.
5. Abide By Fair Housing Regulations.
You must abide by all applicable housing rules in order to operate a legitimate real estate business. This applies to codes and regulations at the local, state and federal levels.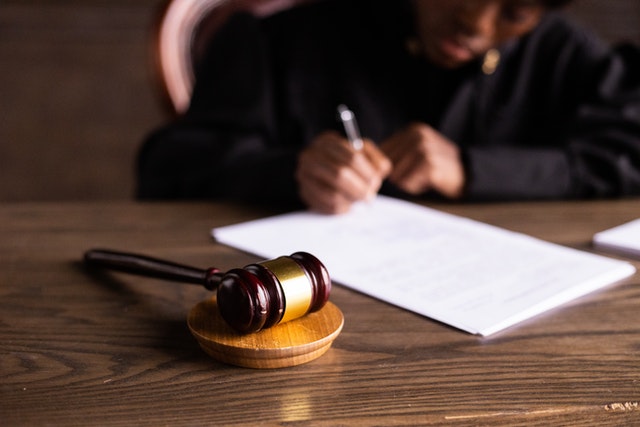 Even well-intentioned landlords occasionally have to contend with Fair Housing Act allegations, which may be expensive. Keep abreast of the Federal Fair Housing Act, which prohibits tenant screening and denial based on the following protected classifications, to mitigate complaints:
Familial Status

Gender

Race

Religious beliefs

Nationality

Color
From the moment you generate your rental ad, Fair Housing Laws are crucial. The rental must not be promoted in any exclusive ways in the listing. Avoid using discriminatory wording in your listing and instead emphasize on the apartment and features.
Each application should be subject to the same conditions during your tenant screening process. For instance, your income criteria or late charge policy shouldn't vary depending on who is applying.
If a disabled prospect asks for adjustments, you must grant them if they are reasonable. Additionally, once a lease has been completed, a tenancy cannot be terminated for any discriminatory grounds based on the aforementioned protected classifications.
6. Minimize Lawsuit While Screening Tenants.
Avoiding all forms of discrimination is the ideal route to adhere to fair housing regulations. If a landlord does any of the following:
Fails to show a specific applicant a rental property that is vacant.

Separates rules to be applied to similar units. Using varying rent rates, late fee policies, or security deposit amounts for various renters, for instance.
Explains to a potential tenant why a particular apartment "isn't suited" for them.

If an apartment is still up for rent and on the market, and they inform potential tenants that it is unavailable.

Posts a rental listing with precise tenant criteria, such as "no minors," that transgress protected groups.

Fails to cooperate with a disabled person's valid request.

Pesters or threatens any existing or potential tenants.

Establishes unjust rental conditions, such as pledging to lease to someone in exchange for their favor.

Encourages certain renters to move into a specific apartment or area on the basis of their age, sex, ethnicity, or any other protected status.

During the tenant screening process, poses too many or improper inquiries.
For instance, asking "are you currently in a relationship?" or "how many kids do you have" is unacceptable. It is better to avoid asking these inquiries because even seemingly harmless ones have the capacity to seem discriminatory.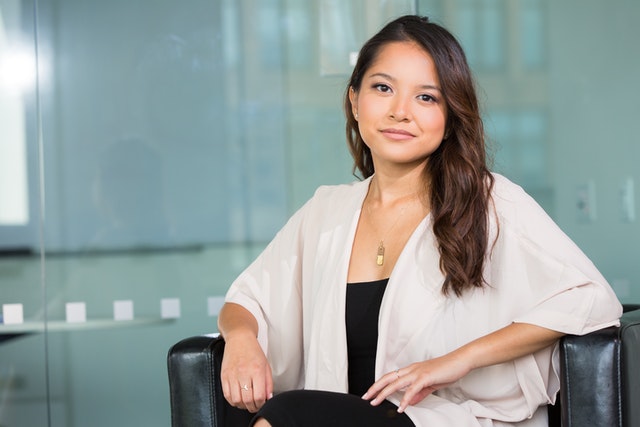 However, you have the right to know and can inquire about the total number of persons who will be residing in the apartment. Every person residing in the apartment, including kids and pets, must be listed on the lease agreement.
Bottom Line
At this initial step, the tenant screening procedure, you have the power to make or break the success of your investment property. Even experienced landowners might not be aware of local, state, or federal amendments to housing regulations.
Working with a reputable Orlando property management business, like RentSmartUSA, would be the ideal option for any property owner.They have been providing services to various Florida locations since 2010, so they are aware of what should go into a thorough tenant screening procedure.
They will cooperate with you to find tenants who will protect your investment and make their rent payments on time. By collaborating with RentSmartUSA, you may eliminate the risk of litigation and eliminate all the burden associated with self-management.