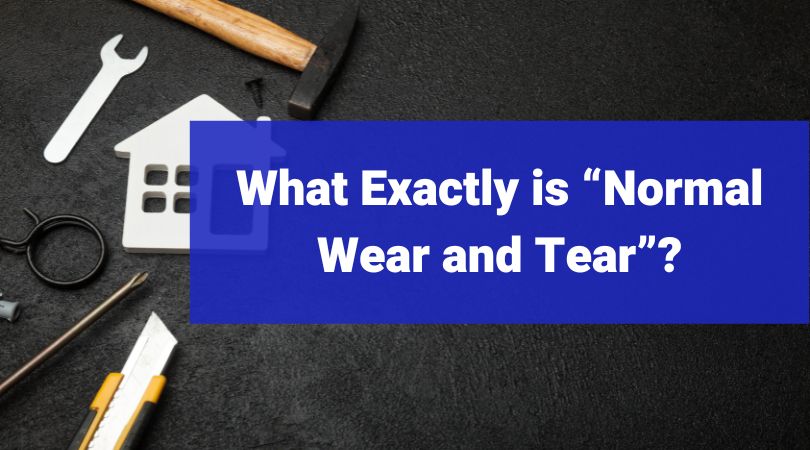 Over the course of renting out your property, you can expect normal wear and tear to occur. This means that natural deterioration takes place when someone is occupying your rental place. It doesn't stem from a renter's neglect or abuse of the unit. Thus, tenants can't be obligated to handle the repairs or pay for it.
Landlords are required to address normal wear and tear and fix property damage resulting from it. As a property owner, you should be able to identify what constitutes normal wear and tear and what doesn't. If the damage is categorized as being beyond normal wear and tear then the tenants must pay for the repair or replacement of broken items in the rental. 
This article will outline what separates wear and tear from unexpected property damage. When you can spot the difference, you'll be able to know when you can deduct repair costs from the security deposit or pay for them on your own.
Comparing Wear and Tear from Other Types of Property Damages
Wear and tear can be understood as the eventual decline of a property due to its long-term use by occupants. For example, floors won't look as polished or paint as bright after several years. The longer renters stay in your rental place, the more likely deterioration or natural wear and tear is going to happen.
Identifying unexpected property damage can be determined when something reduces the value, usefulness, or function of the item and can be attributed to abuse and neglect. For instance, holes in walls don't happen naturally. It may be traced to an accident or done on purpose.
How Do You Identify Wear and Tear?
A lot of damage can occur to a rental over the course of occupying it. Frequent opening and closing of doors and constantly using the appliances and fixtures can lead to their eventual decline. Examples of normal wear and tear include:
Faded or peeling paint

Torn or faded wallpaper

Sticky doors

Faded carpets

Floors needing fresh coating or varnish

Loose grouting found on bathroom tiles
How Do You Identify Unexpected Damage?
Unexpected damage occurs outside of natural wear and tear. This damage can spring from neglect or an accident. Not all damages that fall under this category are done by a tenant, landlords can also be guilty of causing damage beyond normal wear and tear when they fail to address the following:
Structural repairs such as leaking ceilings

Repairs resulting from bad design

Damage caused by unmaintained pipes and plumbing
Landlords have a duty to keep their property habitable. It should be a healthy and safe place to live in where no risks or hazards are found. It should also adhere to the state, building, and health codes.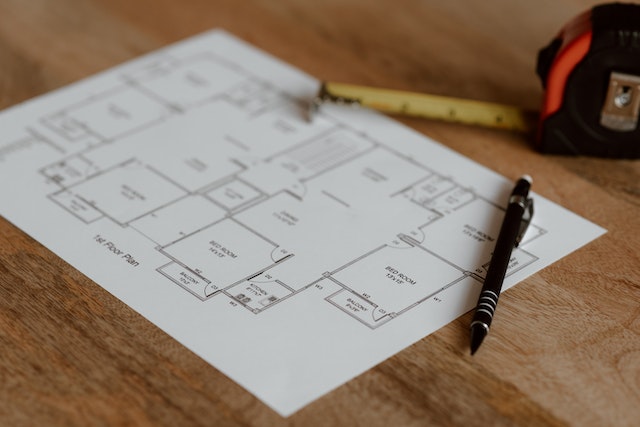 Examples of unexpected damage caused by renters include:
Unapproved wallpaper or paint

 

Carpet stains and burns

Ripped off doors

Broken windows

Broken toilet from improper usage
When Can Landlords Deduct from Tenants' Security Deposits?
When the damage seen is considered beyond the acceptable natural wear and tear then landlords can subtract the cost of fixing the property damages from the security deposit. These deductions can cause disagreements between tenants and landlords. 
A great way to avoid time-consuming disagreements or expensive litigation is to conduct a move-in and move-out inspection. You can follow a checklist to ensure nothing is left out. When doing the move-in inspection, you can communicate to the tenant the policies in the event that unexpected damages are found.
You can also document this process through pictures to detect any property changes once the tenancy ends. When you take photos after a tenant leaves, you can compare if there are new damages outside of wear and tear. You can then communicate with your tenant about dealing with the repair costs.
These inspections are also a way to be aware of the existing property damage in your rental. But most importantly it makes it easier to identify who is responsible for the repair costs when damages arise. When finding out about property damage, it's important to:
Record the details of each property damage and include photos

Have an itemized list and record the repair expenses

Tally the repair costs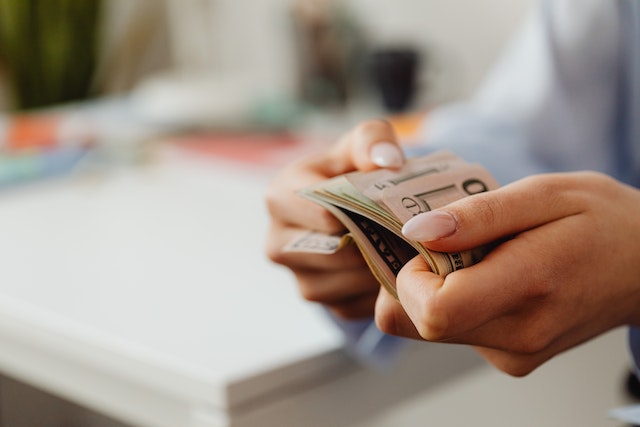 When you deduct from the renter's security deposit, you much include an itemized list of the deducted amount with the reason for subtracting it. Being detailed prevents disputes so it's essential to present proof.
Tenant Screening as a Tool to Prevent Property Damage
A great way to avoid the headaches of litigation and spending time tending to repairs is by performing a detailed tenant screening. Review the tenant's rental history and properly evaluate their background. Check eviction reports, contact referrals, and interview the prospective renter.
Having an extensive tenant screening in place lets you filter out unqualified tenants and protect you from future stress.
Welcoming responsible tenants is the best way to minimize property damage in your rental home. They're more likely to reasonably take care of your unit and report when property issues are detected. They'll also understand the rationale behind proper documentation of the rental's condition before moving in and at the move-out phase.
If you have limited time to conduct this useful procedure, you can always hire a property management company to perform a comprehensive tenant screening for you.
Bottom Line
Normal wear and tear occurs naturally over time and is therefore the landlord's responsibility. However excessive property damage can hurt the functionality safety and value of your rental. Knowing the difference between the two will help landlords protect their investment properties. 
If you would like help staying on top of property inspections or property management in general, contact the experts at RentSmartUSA today. We offer a full array of property management services that property owners trust. We conduct marketing for vacant rentals, collect the rent regularly, handle property maintenance and repair and deliver accurate financial reports.
Contact us today at (407) 599 000 for more detailed information about the services that we provide.