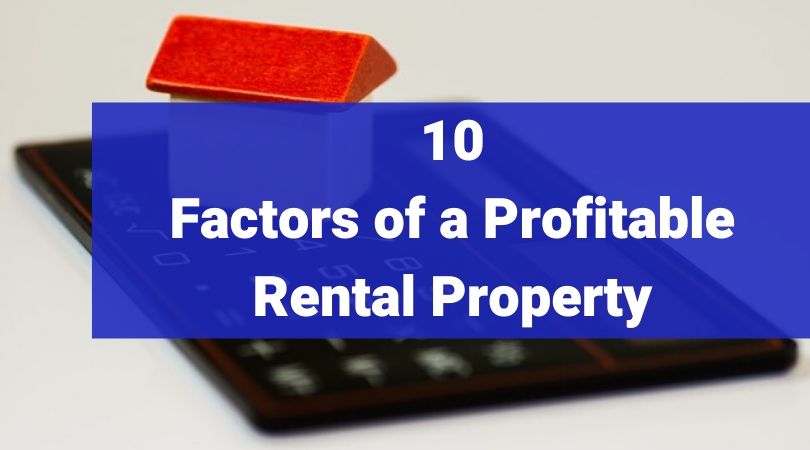 Are you thinking of investing in a rental property in Florida?
If you're a first-time investor, figuring out how to get the best return on your investment can be overwhelming.
Fortunately, the real estate industry is full of successful investors who have already taken risks to find out what works and what doesn't. Here are ten important things to consider when shopping for a profitable rental property.
1. Find a Good Neighborhood
There are quite a few reasons why the neighborhood you choose matters. For starters, if its market is already thriving, you'll have a better chance of a high ROI.
Secondly, most renters will be looking for a safe location, while still being reasonably accessible to shops, restaurants, and other places of interest.
Additionally, you're more likely to keep the property rented out if you choose a neighborhood that already caters to renters with specific demographics―tourists, college students, traveling businessmen, and so on.
However, it's important to note that having too many rental properties near your property may lead to a competition issue if you're looking for renters during off-peak seasons.
Ideally, you'll want to find a neighborhood that has few rental properties but has a high demand for rentals and has good proximity to desirable amenities. That could mean tourist-friendly beach towns, proximity to popular amusement parks, large college or university areas, or something similar. Click here for a list of 8 great neighborhoods in the Orlando area.
All of these factors will help you determine how much you can charge for rent and, ultimately, how great (or small) the return on your investment will be.
2. Consider Crime Rates
Neither short-term nor long-term renters will want to live or stay in a hot spot for criminal activity. The local police should have accurate crime statistics for the town or neighborhood you're considering investing in.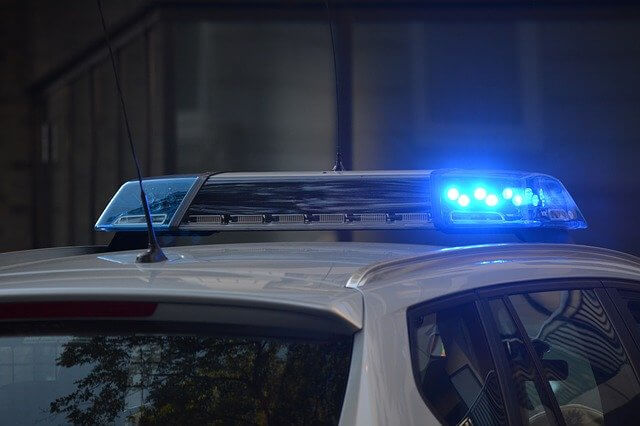 You can also check one or more of the popular neighborhood data websites like Neighborhood Scout or Safewise. Search the rates for vandalism, petty crimes, and serious crimes in the area, as well as if the crime rate has increased or decreased over time.
If the neighborhood has a high frequency of police presence, it would be best to look for a rental property in another area.
3. Research the Average Rent in the Area
Since your ultimate goal is securing a profitable rental property, you'll want to research the average rent in the area and consider how your property compares to them.
Is your property:
Older?
Newer?
More outdated?
More modern?
In a better or worse location?
Ideally, any property you consider should bring in enough rent to cover your mortgage payment, property taxes, and other expenses―plus some additional income.
Furthermore, you'll want to think ahead. Large increases in property tax before your mortgage is paid off can take a property that looks affordable now and can turn it into foreclosure later.
4. Look Up Property Taxes
No matter where you decide to purchase a rental property, you'll end up dealing with property taxes. However, not all property taxes are treated equally.
For example, high property taxes in a great neighborhood are not always a bad thing. You may be more likely to attract long-term tenants or a higher rate of short-term tenants due to the neighborhood. However, high property taxes in less-than-great areas can and will affect your ROI.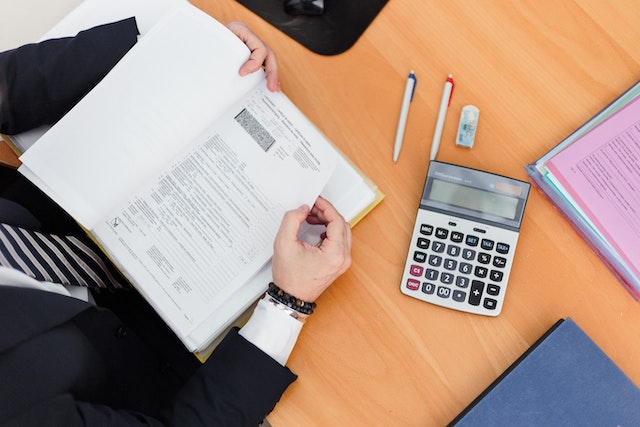 Once you've settled on your choice of neighborhood, do your research on the property taxes for the area. Try to find out if there are any planned or likely property tax increases in the next few years.
It's not uncommon for towns in financial distress that are attempting one last "revitalization" of the area to hike property taxes beyond what a tenant will be willing to pay for rent.
5. Plan for Natural Disasters
Florida is a beautiful state but is also known for hurricanes, flooding, sinkholes, and other natural disasters. You will need insurance and should add it to your list of property expenses so you know just how much you'll need to bring in to break even and make a profit.
The last thing you want to do is pay for a new roof after a hurricane or damage caused by a flood out of pocket.
6. Avoid Fixer-Uppers
Properties needing little to no repairs may cost more upfront but will save you money in the long-run by avoiding many of the expensive updates and unexpected repairs that fixer-uppers are known to need.
Some minor updates and repairs can be expected with any home, but larger projects will add up quickly. Unless you're skilled in the business of flipping properties or know someone who can provide professional yet cost-effective renovations, it would be wise to find a home under the average market price that only needs minor repairs. This is especially true if you're purchasing your first rental property.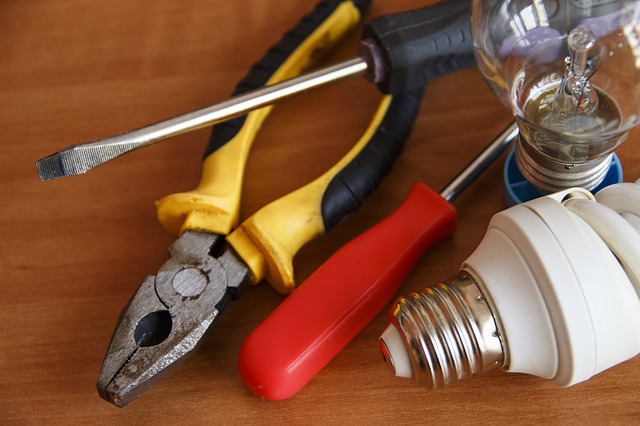 The out-of-pocket costs of large-scale renovations will quickly eat up or exceed your remaining budget and deplete the value of your return.
7. Pay Close Attention to Details
Outdated homes with unmaintained landscaping, minor damages to the walls and floors, or even peeling laminate on kitchen cabinets can be all it takes to deter renters from a property―especially if you're asking for a price that will help you see a positive ROI.
Fortunately, cosmetic fixes such as these can be easily updated sometimes even without the need for a contractor or other outside help. Door knobs, lighting fixtures, and painting are relatively small updates that can make a world of difference once you list the home for rent.
8. Look Into All of Your Concerns
While you're taking note of all the minor details you will want to update and keep an eye out for things that may turn into more significant and more expensive issues.
Water leaks, faulty wiring, roof problems, poor drainage, grade sloping, and foundation flaws can all lead to major property damage that can take a significant amount of time and money to fix.
Do not overlook issues like these. When in doubt, bring in an outside professional to inspect the property and determine if a major problem may be in its future.
9. Upgrade What Counts
If you don't want to upgrade the entire property, but it needs some renovations, focus on the rooms that are most likely to sell to renters and at the same time help you secure a higher amount in rental income.
These areas are the kitchen, guest/secondary bathroom, master bathroom, and living/family room―in that order.
If you can only choose one or two, choose the kitchen and/or the master bath. According to Trulia, these are the rooms renters are most likely to scrutinize and either be sold or put off from your rental property.
Consider the neighborhood and make strategic upgrades to have the best chance of attracting renters with higher budgets.
10. Furnish the Rental Property
This step is especially important if you're planning to attract short-term tenants for your rental property, but it can also apply for long-term renters. If you're planning to furnish your rental property, you'll want to create a comfortable space that looks nice and is complementary to the area surrounding the property.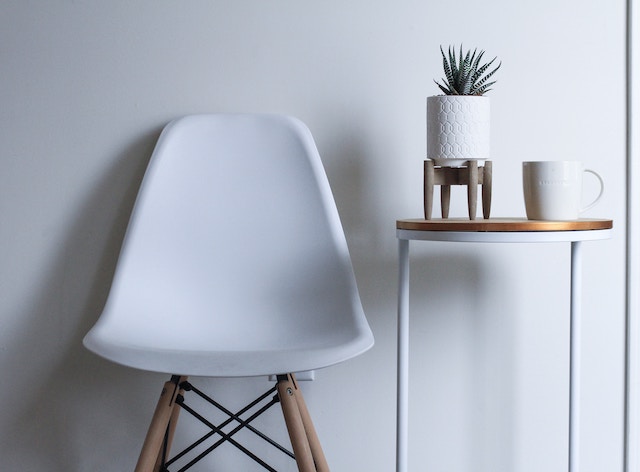 If your renters are on vacation, they'll want to stay somewhere luxurious, and you'll want them to want to return in the future and tell their friends about the beautiful home they stayed in.
The easiest way to furnish your rental property and create a cohesive vibe throughout is to invest in whole house furniture packages that are available for the area. Furniture packages can provide a quick, relatively hands-off way to furnish an entire rental property without having to worry about every piece matching or where you'll find the right TV stand to complement the couch.
Alternatively, you can purchase all the furniture, decor, and other necessities individually. However, it will cost you in stress, money, and time since furniture packages often provide a discount compared to purchasing every item separately.
The quicker you have your rental property purchased and ready, the quicker you can start renting it out to your first tenants!