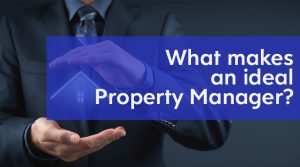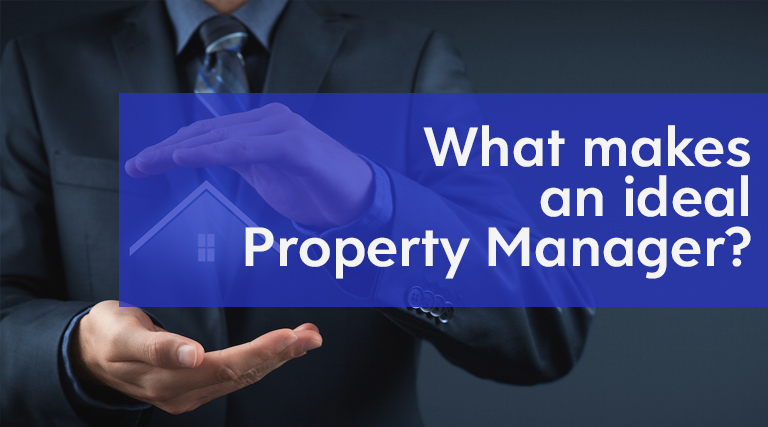 A property manager takes over the entire rental process. They start from the moment that your unit, as a landlord, is about to become vacant and they assist you with finding a tenant, servicing the apartment and collecting rent. Between these steps, a good property manager will upload pictures of the property to their listings, get interested tenants, and bring in and arrange for home improvements contractors. After a tenant has moved in, monthly rent collection, weekly maintenance issues, and tenant communications are taken care of. Property owners and landlords are left with a truly passive source of income on their investment property.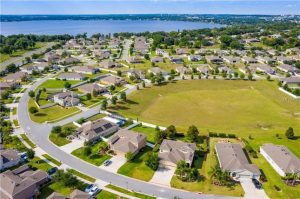 1) Rent
Your property manager's involvement with rent is threefold:
Setting the optimal monthly rent: Your property manager should understand the market. They should know how to price your unit based on your unit, your area, the current market conditions, and tenant budgets.
Rent collection: Use the power of a property management company to ensure that you're paid on time. This begins with your property manager setting your rent collection guidelines in the lease and follows through to approaching tenants who are late with their monthly rent. This potential headache is a big reason why property owners choose to outsource to an agency.
Rate adjustment: Pricing the apartment is just the beginning. A property manager knows to follow the real estate market and should appraise what the new rent should be on a yearly basis. They should know exactly how much you can legally raise your rent and how early to start asking for a rent increase.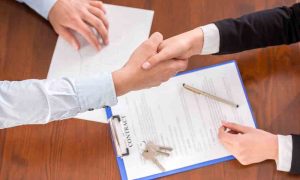 2) Tenant Relationship
Think back to your worst ever tenant and now imagine that hassle being handled by someone else. A good property manager navigates these choppy waters and effectively mediates on your behalf. Beyond conflict resolution and representation, your property manager also takes care of finding tenants.
Finding a tenant: Landlords will hire a property manager to tap into their network of tenants, and real estate agents in addition to their rental marketing know-how. A property manager's experience speaks for itself in their ability to rent out a place (sometimes without it ever being publicly listed)
Background and credit checks: Not only does a property manager know which documents to ask for during a tenant screening but they should be able to evaluate all the criteria to propose their top tenants.
Evictions: Let's face it, evictions can range from awkward to downright nightmarish. Property owners handing things over to a property manager trust that they will deal with evictions swiftly and effectively.
3)Maintenance 
Property maintenance is about the scheduled upkeep and on-the-spot repairs that come up from time to time. Handing over your apartment to a property manager should be a 'value-add' in terms of a better-maintained property but also freeing up your time from tedious repair requests. Any landlord who has had to answer late night emergency calls knows that having someone else in their place to address the problem is worth the extra expense.
General maintenance: Regular, scheduled maintenance varies depending on your type of Rental. For a short-term rental that may be regular trash removal, cleaning, refreshing bath amenities and the like. For longer-term rentals that may include fire escape checks, weather-related maintenance like heating, AC, snow shoveling, etc.
Upgrades and repairs: From exterminations to leaky pipes, time seems to always be of the essence as a landlord. To avoid angering your tenants and damaging your property further, emergency repairs need to be dealt with immediately. As your rental property portfolio grows, a property manager can take over these responsibilities while leveraging their own directory of trusted plumbers, electricians, and appliance specialists.
4) Legal issues and paperwork.
An experienced property manager has seen a fair share of leases and agreements. A larger property management company may even have their own legal department that is competent in local and state rental law. By hiring outside help, you will have a professional who knows how to write a rock-solid lease, deal with tenant evictions and keep you on the right side of the law.

The lease:  Your property manager should have a foolproof lease template in place and should be knowledgeable as to which modifications and appendices should be included.
Reducing landlord liability: Smoke detectors, fire escapes, which day to turn on the heat — a property manager will keep landlords free of complaints while ensuring the comfort and safety of their tenants.
Tenant vacating checklist: A tenant move-out is a busy time for all parties involved. By bringing in a property manager, they will go through the tenant vacating checklist on your behalf and evaluate any damage done during the length of the lease. They can let you know how much of the security deposit can be returned and note any repairs that need to be done before the next tenant arrives.
5) Tax
An informed property manager can advise you on your property tax and income tax questions. At the end of the fiscal year, you'll have all the documents needed for your accountant. In some cases, they may even file your taxes on your behalf.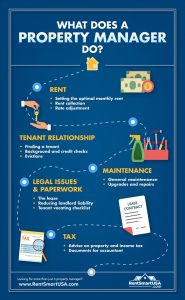 What is the landlord left to do?
A landlord, landlady or property owner are all obligated to provide "a safe and clean living space", but once a property manager comes into the picture, some of those small tasks are effectively outsourced. The landlord is still the legal owner of the apartment unit and has the final say when setting monthly rent, occupancy rules, security deposits and the like. They will also still be implicated with any issues between the apartment and the entire apartment building.
Are property manager services worth my while?
While many see renting out a home as passive income, the time and energy spent on a weekly basis amounts to more than a part-time job. Apartment rentals require a large allocation of time when sourcing tenants (and for some apartments in student areas, this can be a twice-yearly process) on top of week-by-week maintenance. In the longer term, units require upgrades as well, whether that be new furnishings, appliances, or a complete renovation.
Questions to ask yourself when debating between handling a rental yourself or handing it off to a property manager are:
Do I have the time every week and throughout the year?
Do I have better professional skills and industry contacts than a property manager would?
Does managing my property directly fulfill me or bring me more peace of mind?
How to pair up with an ideal property manager
Every property manager-landlord relationship is different. When soliciting a new property management company, use the following points to guide the conversation and your research.
Experience
Holistically, a property manager's experience level should match your needs. If you are looking to hand over a portfolio of twenty properties spread across your city, look into a property management company with industry contacts and years of know-how. If it's a boutique operation, perhaps a young property manager in the early stages of their career will have the energy and patience to provide individual care to you and your tenants.
But beware of real rookies jumping over low barriers to enter the profession. Asking questions like how many years of experience, the types of apartments they manage and in which kinds of buildings they operate will give you a better impression of the property manager. When in doubt, client testimonials and references should be made available.
Maintenance
The ideal property manager is a maintenance expert. They should be able to handle ad-hoc repairs promptly and effectively, while also doing scheduled maintenance to prevent any bigger expenditures down the road. A property manager with strong local contacts will know exactly who to hire to replace the locks on a Sunday and who to call when the clogged tub needs freeing.
The property manager (or their company) should have a clear checklist of seasonal, annual and between-renter checks and repairs from air filter changes to a damage report. They should also handle cleaning services so your property and its common areas continue to look their best.
Rent Collection
Property managers have a clearly defined process for collecting rent that makes sense for the landlord and for their tenants. The lease should explain when (frequency, recurring date) and how to receive rent (post-dated checks, online bank transfer). It is also worth asking what their course of action would be, on your behalf, when a tenant doesn't make rent on-time.
Property Marketing
The ideal property manager has all the property marketing know-how down to how to stage a home, which photo angles open up the space, and which listing titles trigger more inquiries. Furthermore, they know which marketing channels your dream tenant visits when apartment hunting (classifieds over Facebook groups, perhaps).
A property manager can also offer value-added services like signing a lease online.
Tenant Type
Property managers can also act as matchmakers. The ideal property management company has a database of high-quality tenants and connections to real estate agents who can efficiently filter the best tenants for your property.
Property managers may ask you what your perfect tenant resembles in terms of length of the lease, employment profile or income, any adversity to pets, etc. Once they start sourcing potential tenants, they ought to have a complete tenant screening procedure in place. A tenant background check should include a credit check, landlord reference, and employment reference, as a minimum. Your hands should be freed of this burden if a property manager efficiently moves through screening and signing a tenant.
Rental Value
Property owners could be underselling themselves — or at least their apartments. A knowledgeable property manager should know the going rate for your property and how to price it competitively. They should be able to strike a balance between what maximizes your return while minimizing the time on the rental market. As a landlord, you can ask your property management company how they would calculate the monthly rent for your apartment and what they would expect as a commission or annual fee.
Property owners, whether they work with a property manager or not, should review their monthly rent on an annual basis. The rent should be reviewed regularly to follow market trends, inflation, and competition. A good property manager knows off the top of their head what the legal limitations are when it comes to a rent increase and how to ask existing tenants for their approval.
Your rental's value on the market is also a factor when considering renting to a long term tenant vs. Airbnb
Vacancy Rate
Every landlord dreams of a near-zero vacancy rate and, in theory, a property manager should be able to get you to this goal. Before signing with a property manager, inquire about the actual vacancy rates for their current rentals. You can also ask for the average number of days it takes for them to fill a vacant apartment.
Communication Style
Luckily, this one you can feel out from the beginning. The way the property manager communicates with you is a good indication of how they will handle your tenants. Keep a close eye on how they persuade you, how they listen to your inquiries, their punctuality with replies and their follow-through with requests.
Landlords should not overlook their property manager's communication style and demeanor. To your future tenants, this person or agency will be your public face. You can test this out before signing with a property management company by seeing how proactive they are with your demands, and how often they speak with you.
Upgrades
No property, market, or target tenant is the same — and as such, the property manager should be able to point out which upgrades are best suited to raise the value of your unit. To start, the property manager should know whether it is worth your while to lease out the apartment as an unfurnished unit, furnished with basic appliances or fully-furnished. While an apartment with complete decor and amenities requires a large initial investment, depending on the average furnished apartment rent in your area, you may get your investment back in less than two years.
Evictions
Should it come down to an eviction, how will your property manager handle a difficult tenant? A seasoned property management company is aware of the local and state laws governing evictions. As such, they will know their boundaries and your rights as a landlord. You can request to see their standard lease agreements ahead of time to see what their eviction process resembles. The contract should spell out the steps taken for overdue payments and conditions for breaking the lease.