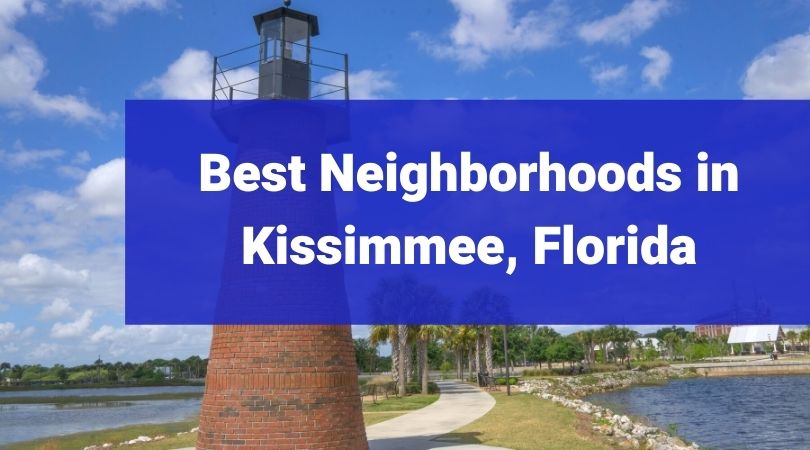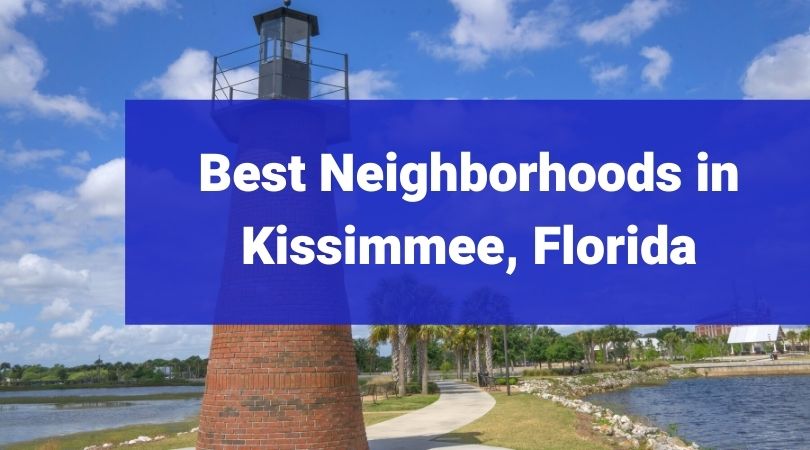 Looking for the best places to live in Kissimmee, Florida?
Kissimmee, Florida belongs to the Orlando-Kissimmee-Sanford Metro Area, which is home to more than two million residents. Its name comes from the nearby Kissimmee river, whose name means "long water".
Did you know that many people living in Osceola County claim that they live in Kissimmee even if they aren't near the city limits? That's exactly how iconic the Kissimmee area has become. The Kissimmee population was 73,597 in 2018
So, is Kissimmee, FL a good place to live? In this article, we are going to look at the best neighborhoods in Kissimmee, FL. We will go over what makes Kissimmee, Florida one of the best Central Florida cities and what makes it good for property investment.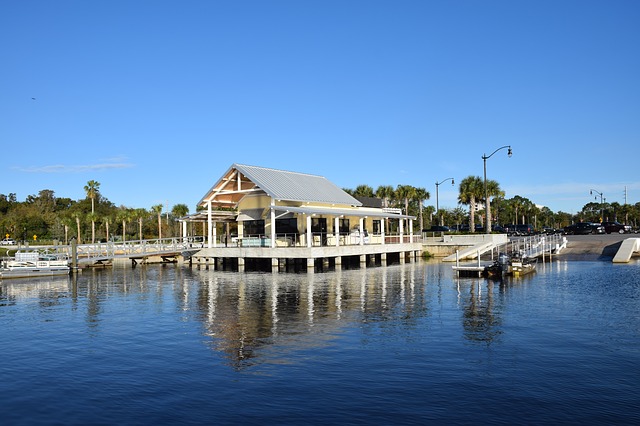 Celebration
Celebration is part of the Orlando-Kissimmee area. Celebration was originally developed by the Walt Disney Company and is one of the many smaller cities near Kissimmee, FL. Living in Celebration means that you are never far away from Walt Disney World Resort!
The area has been separated into individual urban pockets called villages. These villages cover areas like Artisan Park, North Village, East Village, and South Village.
True to its name, Celebration provides a lot of events and celebrations throughout the year to the residents and visitors alike. For instance, you can enjoy the Posh Pooch Festival, Oktoberfest, art show, exotic car fest, and traditional seasonal festivities like Christmas and Halloween.
Most of the Celebration villages have outstanding amenities. Spring Lake has a resort-style swimming pool, picnic pavilion, and a large sun deck. Artisan Park is home to a large amphitheater, Bermuda activity lawn, and a cool clubhouse.
Celebration has an application for its residents called CeleService. By using this app, people can quickly submit issues, receive important news via push notifications, and check for events on the community calendar.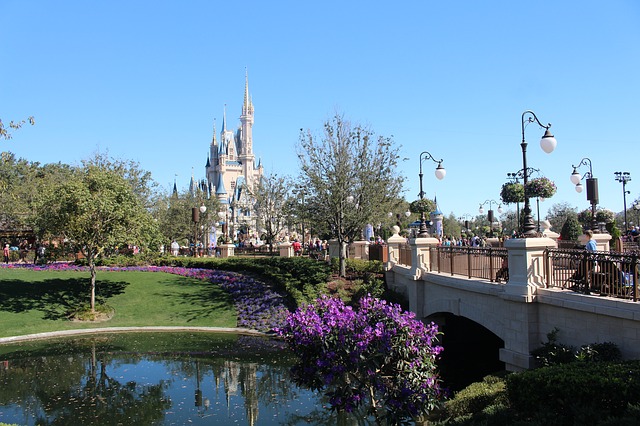 Poinciana
Poinciana is another one of the best places to live in Kissimmee, FL, lying southwest of the city limits. At first, it was a tiny community. Now it has grown into a flourishing neighborhood that has a population of over 150,000 people.
The Association of Poinciana Villages is one of the largest HOAs in the county. This community covers 47,000 acres and hosts numerous amenities. Poinciana has two pools: Victory Pool and Mary Jane Arrington Aquatic Center. The latter offers scuba diving lessons with Kissimmee Dive Shop.
Many parks are available for residents' enjoyment. Vance Harmon Park is one of the oldest parks in the area. After renovating, people can use the playgrounds, sporting fields, and walking paths added there.
Deerwood Park is a 35-acre sporting park with three softball fields, two soccer fields, and three basketball courts. This sports-oriented park has restrooms and a concession stand for added convenience.
One of the local favorites is Victory Poolside Grill. It's poolside dining at reasonable prices. You can enjoy casual snacks and meals like loaded nachos or fries, chicken wings, quesadillas, and grilled chicken sandwiches.
Reunion
The master-planned community and resort of Reunion is located close to Walt Disney World Resort. Reunion has many high-end amenities, including a water park that has a lazy river and a two-story water slide.
The area is known for golf. Especially so because Reunion Resort hosts three PGA golf courses in total. These golf courses carry the names of Tom Watson, Jack Nicklaus, and Arnold Palmer.
Some of the areas in Reunion are:
Carriage Pointe: This is a small-scale community with two-story townhomes that have attached garages. As a resident of Carriage Pointe, you can enjoy a pool and spa on the premises.
Heritage Crossing: Would you be interested in stunning townhouses and condos in Reunion? Then Heritage Crossing might be a good match for your preferences. Plus, this neighborhood offers sweeping views of the Arnold Palmer golf course.
The West Side: If you are looking to obtain something more luxurious, The custom homes in The West Side got you covered. The homes in this community are very desirable and one of the most expensive in Reunion. But the opulent atmosphere and design are well worth the price if the top-end of Reunion real estate is what you're after.
Other Notable Neighborhoods
Boggy Creek Rd/Osprey Ln
Intercession City
Neptune Rd/Henry Partin Rd
Pleasant Hill Rd/Granada Blvd
W Vine St/N Hoagland Blvd
Florida Christian College/E Irlo Bronson Memorial Hwy
Why Kissimmee, Florida?
Where is Kissimmee, Florida, first of all? Kissimmee is in Central Florida's Osceola County, just south of Orlando. Traveling from Kissimmee, Florida to Orlando, Florida is an easy, short, 30-minute car ride.
Kissimmee is one of the best Central Florida cities to live in because there are so many things to do there. As a property investor, you can appreciate the potential that comes with it. The local experience-based tourism industry creates a steady demand for rental properties. Additionally, you can invest in short-term rentals.
The cost of living in Kissimee, FL is 11% below the national average, which can contribute to the booming real estate market.
One of the hotspots of this area is Kissimmee's Old Town. It's the perfect re-creation of a traditional Florida town. The brick streets lead you to an abundance of entertainment options, including serious retail therapy in numerous shops and great dining spots for lunch or dinner.
What is Kissimmee, Florida close to? Living in Kissimmee means that you are always close to the undeniably magical Walt Disney World Resort. But that's just the beginning. When it comes to amusement parks and resorts, you'll have plenty to choose from. For instance, you can visit Universal Orlando Resort, Gatorland, and SeaWorld® Parks & Resorts™.
Kissimmee, Florida has one of the top-performing markets in the entire state. According to the laws, it's legal to provide Airbnb services in a non-owner-occupied property. Skipping short-term rental approach means that you still have the chance to earn some nice rental income. And when you look at the historic rates, the real estate appreciation in Kissimmee has been considerably high.
The Bottom Line: Best Neighborhoods in Kissimmee, FL
The Kissimmee area provides many opportunities for real estate investing. It's surrounded by world-famous resorts and theme parks. This means that there is a strong potential for both short-term and long-term rental strategies. Some of the best towns to live in Central Florida are in the Kissimmee area, and they include Poinciana, Celebration, and Reunion.
If you're looking to invest in rental property in, or are thinking about moving to, Kissimmee, FL, contact RentSmart USA and let us help you find the property of your dreams!