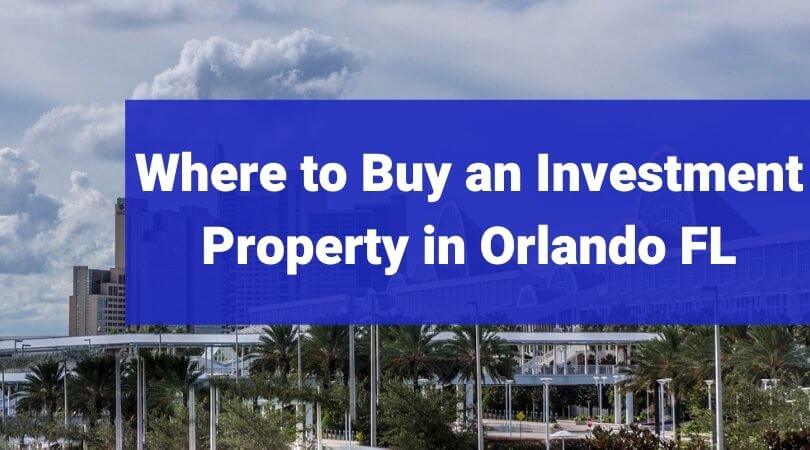 Thinking of buying an investment property in Orlando, Florida? Check out these 7 neighborhoods!
Orlando is a flourishing city and a popular tourist destination. Tourists go on vacation to flock to Orlando, Florida, visiting its beautiful beaches or Disney World and enjoying its sunny weather. It's also one of the best places to live, vacation or buy investment properties. 
In the Orlando housing market, Rental property prices have been increasing over the past few years and this trend will continue into the future. In 2019, Orlando was included in the Forbes' Best Markets for Real Estate Investment. It was also named in Zillow's Hottest Housing Market.
Many investors are now looking to buy a rental property in Orlando, Florida–especially single-family and multi-family homes. Their reasons include: 
Low property prices

Steady population growth

Strong economy 

Numerous job opportunities

Good quality of life

Low taxes

High rental yields
There are various neighborhoods in Orlando where you can find a suitable investment property with a high rental yield. In this article, we've listed some of the top residential communities to consider when investing in Orlando.
1. Lake Nona
Lake Nona is a master-planned community with single-family homes and townhomes. It's built around the beautiful Lake Nona. It's one of Orlando's fastest-growing neighborhoods and is located near several educational institutions, high-tech companies, and medical centers. The majority of the population are skilled workers who work as medics, software developers, and engineers.
The houses in Lake Nona include a variety of single-family, townhomes, condos, and luxury homes. The area is attractive for those who want to live near their Orlando workplace.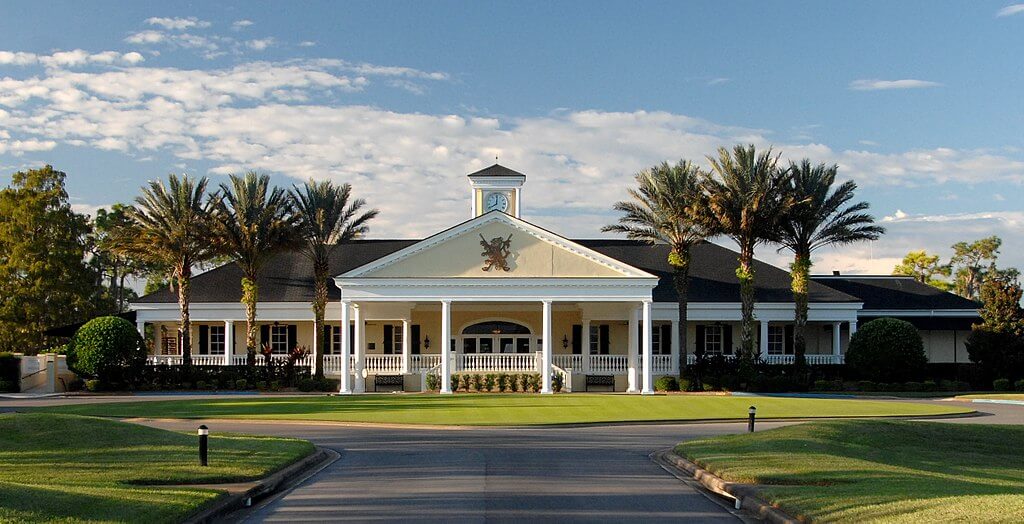 Image Source: Cem0030, CC BY-SA 4.0 <https://creativecommons.org/licenses/by-sa/4.0>, via Wikimedia Commons
Rental prices for single-family rental homes in Lake Nona are higher than in other areas of Orlando. Because the population mainly consists of professionals, it's not difficult to find a quality tenant for your property. 
2. Winter Park
Located just north of downtown Orlando, Winter Park is a popular choice for young families. It's home to Rollins College as well as several boutiques and museums. If you're looking for a great place for outdoor activities, dining, and shopping, Winter Park is the right choice. Locals can enjoy shopping at the Winter Park Farmer's Market or Park Avenue.
Winter Park is also an excellent place for real estate investment. The properties here are far more expensive than surrounding communities. Rental rates also are higher than other locations, and rental properties lease quickly in the area. Investors in Winter Park get to enjoy higher ROI and low vacancy rates.
3. College Park 
College Park is a charming and family-friendly community located northwest of downtown Orlando. The majority of the homes here are cozy bungalows and mid-century ranch-style homes. You can find many high-end shops, bars, and restaurants here. Young people like the area because it's close to College Park Main Street, DubsDread Golfcourse, and Lake Ivanhoe.
Many of the homes here are older, you can purchase it at a much lower price. Then you can use the money you're able to save to repair and remodel it before renting it out.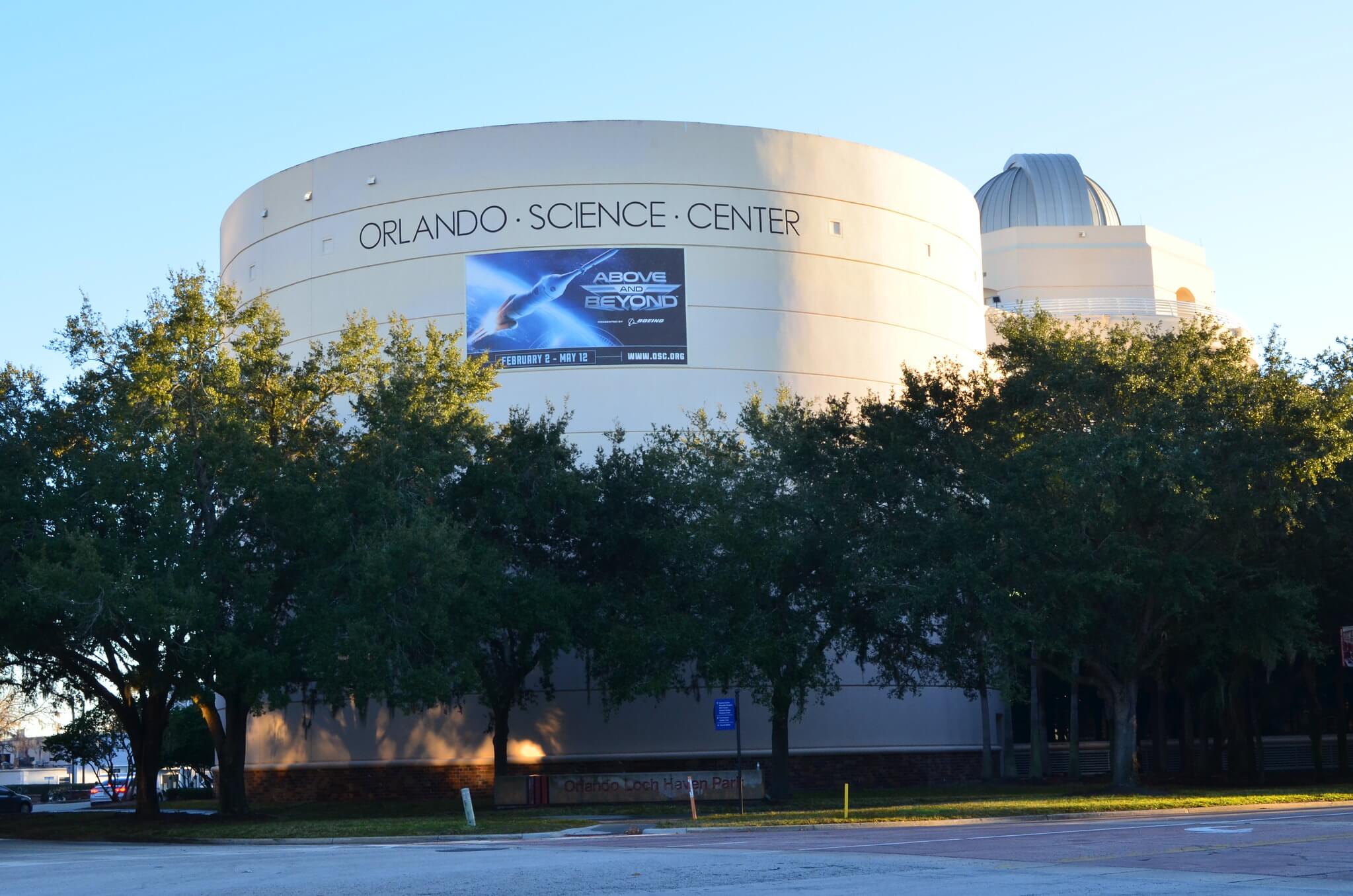 Photo courtesy of Orlando Apartments via Flickr. 
Since College Park properties are centrally located, rental rates are much higher than in other areas. Investing here is an excellent choice because its value and the rental rate will continue to appreciate.
4. Baldwin Park 
Located near downtown Orlando and Winter Park, Baldwin Park is a sought-after family-friendly area. Half of the residents in Baldwin Park own their homes while the other half rent. Families enjoy living here because of its quality schools: Audubon Park, Baldwin Park Elementary, and Cornerstone Charter Academy.  
The price of homes is higher here than in other parts of Orlando, with the average price sitting at $333,604. Rental rates are also more expensive than other areas because many tenants with kids are attracted to this place. 
5. Oviedo 
Located on the east side of Orlando, Oviedo is approximately 16 square miles in size. It's a great place to buy property because it has a stable economy and numerous work opportunities. Large employers located in Oviedo include NES Global, Siemens, and the University of Central Florida.
Oviedo residents and those on vacation get to enjoy small-town living, shopping at the local farmer's market, and taking boat rides. They also have access to world-class state parks and historical areas. Adding to the city's Southern charm are several chickens that roam around Oviedo's downtown area. 
The majority of the residents here own their homes because rental rates in Oviedo are high and continue to rise. Since there are few rental properties available, landlords can charge higher prices. There's also a lot of competition with students from the University of Central Florida (UCF).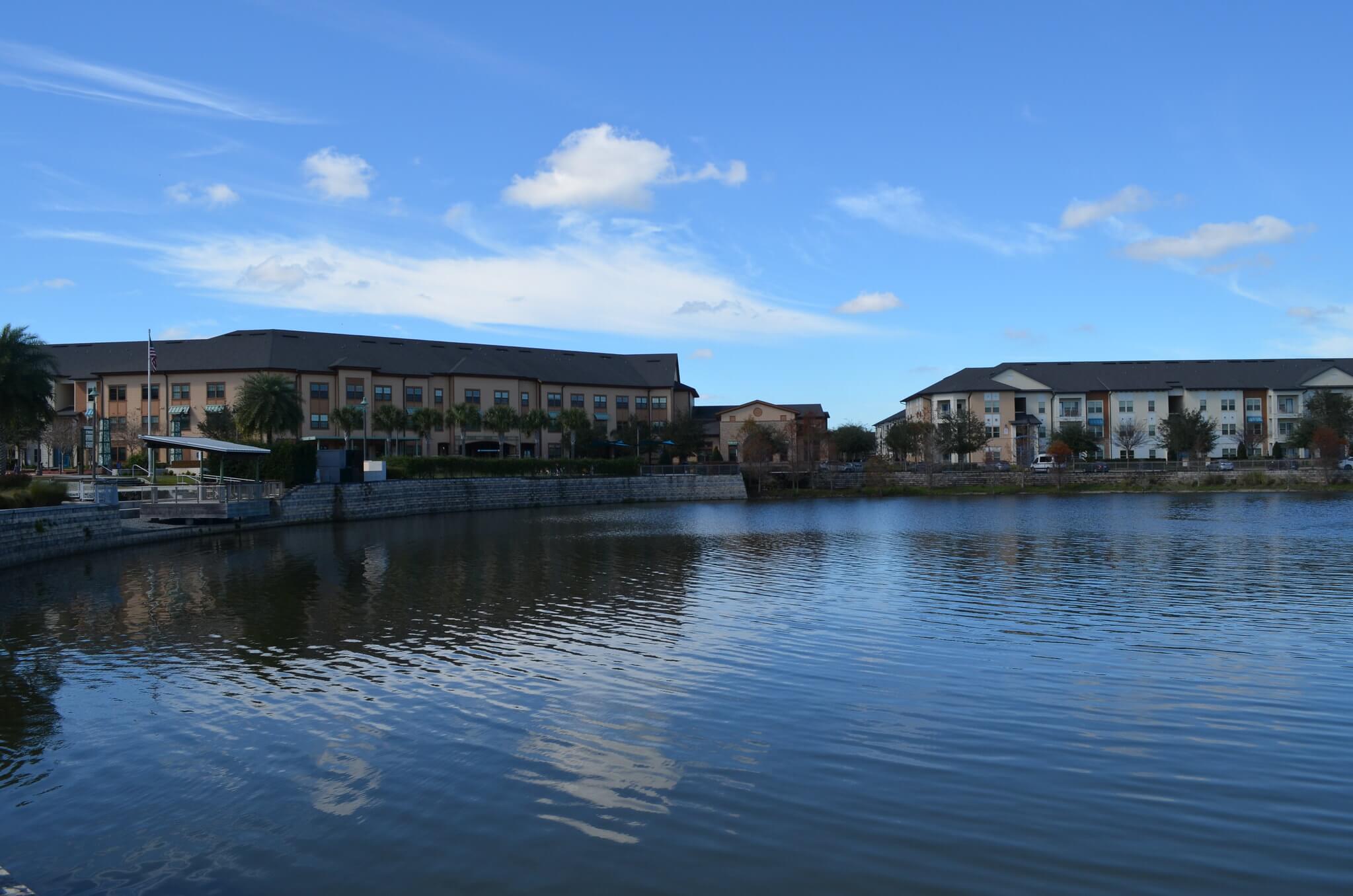 Photo courtesy of Orlando Apartments via Flickr. 
6. Kissimmee 
Kissimmee is popular with visitors on vacation because it's next to Universal Orlando Resort, Walt Disney World, and SeaWorld Orlando. Kissimmee is Orlando's most natural area, according to locals. It offers visitors a taste of Old Florida surrounded by beautifully preserved nature.
Residents and those on vacation here get to enjoy its many theme parks and exciting tourist attractions. Adventure-seekers will enjoy trying its zip lines, jet skis, helicopter rides, and flying warplanes. Nature lovers will have fun kayaking in Shingle Creek or Lake Toho. There's something for everyone!
Although Kissimmee is typically a tourist destination during the typical vacation months, it's still an excellent place to invest in a vacation home or rental property. Homes in this neighborhood are lower in price and have lower property taxes than homes in Lake Nona. Because of the community's excellent location, investors can enjoy steady cash flow from short or long-term rentals. 
7. Casselberry 
This Seminole County town is located between Longwood, Winter Springs, Maitland, and Altamonte Springs. Residents of Casselberry get to enjoy suburban living with beautiful landscapes. It's just 10 miles north of Orlando's downtown, so Casselberry is close to the amenities of Orlando.
Homes here are older and well-established, and the prices in this market are much lower compared to other areas. If you invest in an older single-family home, you'll be able to rent it out quickly. There are only a few rental options in the area, which means you can rent it out at a higher rate.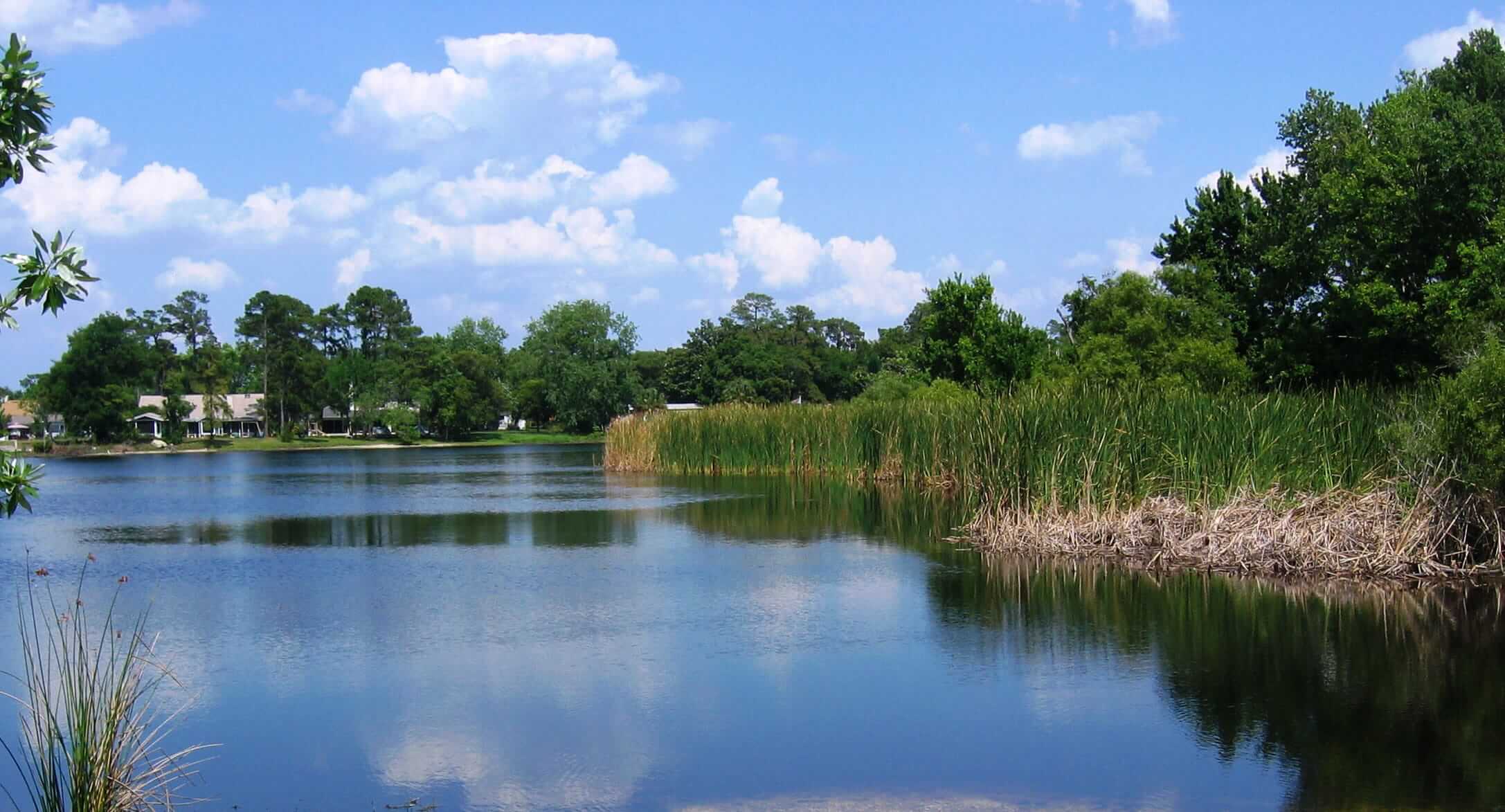 Conclusion
There are many great reasons to own investment properties in Orlando, Florida. This market also offers homes in various neighborhoods that can yield steady value appreciation and rental income for investors. Do your research ahead of time to find investment properties in an area that fits your needs. 
If you have an investment property in Orlando and are looking for professional property management, contact RentSmartUSA today!