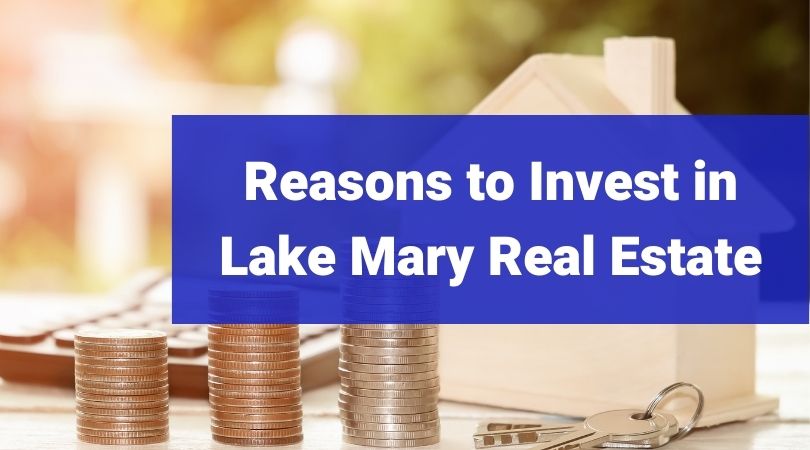 Are you looking to buy an investment property? Lake Mary real estate is becoming highly sought after by investors and for good reasons. Continue reading this guide to find out why!
It's no secret that investing in real estate can be lucrative. The potential passive income your rental investment can generate can enable you to build considerable wealth over time. That said, not all real estate markets are created the same. Some have a higher potential for returns than others. That's why it's important for an investor to do research prior to making any real estate purchases. 
Luckily for you, Lake Mary real estate market meets all the criteria for a great real estate investment destination. In this blog by RentSmartUSA, we'll provide you with 7 reasons why you should invest in Laky Mary real estate. 
What Makes Lake Mary an Ideal Investment Destination in Central Florida?

 
The Local Economy is Thriving
Lake Mary provides investors with a great environment for their businesses to thrive. It's no wonder the city is home to great companies such as:
Verizon

Kroger Specialty Pharmacy

FARO Technologies

Duke Energy

Dixon Ticonderoga Company

Deloitte Consulting

 

Crescent Communities

 

AT&T
Also, nestled in Florida's high-tech corridor, the city of Lake Mary is only a few minutes away from Orlando's recreational offerings. 
The Job Market is Hot Right Now

 
Lake Mary's unemployment rates are lower than the national average. Couple this with a strong economy and you have yourself a strong contender for real estate investments.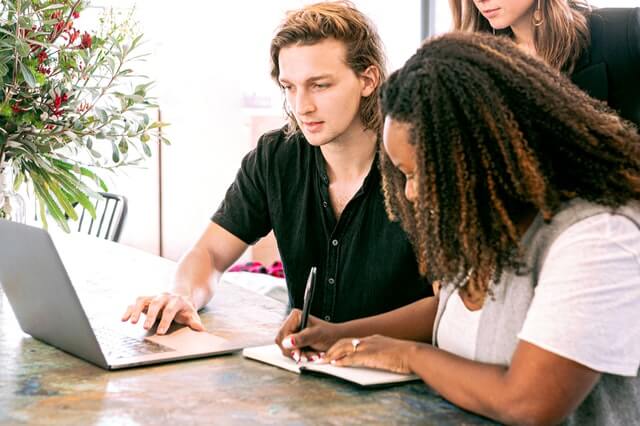 Lake Mary has seen the job market rise by over 4% over the last year. What's more, experts predict the future job growth in the next decade to be at least 48%, which will be significantly higher than the US average. 
And as more and more people flock to Lake Mary in search of jobs, it'll mean more rental demand. What will this mean for an investor? Basically, it'll mean property values will continue to rise, thus yielding even better returns. 
The Tourism Sector is on an Upswing
Tourism is big in Orlando. Central Florida benefitted from an estimated whopping $75.2 billion in annual economic impact from Orlando's 75 million visitors. Tourism alone supports over 40% of the workforce in the region, which accounts for over 450,000 jobs. 
Lake Mary benefits from its proximity to Central Florida in that, the influx of tourists in Central Florida gives rise to a vibrant short-term rental industry in Lake Mary and other surrounding areas. 
Some of the prime attractions in Central Florida include:
Walt Disney World

Universal Orlando Resort

Epcot

Disney's Hollywood Studios

Disney's Animal Kingdom Theme Park

Magic Kingdom Park

Adventure Island
Some of the attractions specific to Lake Mary include Lake Mary Museum, Planet Obstacle, Spring Hammock Preserve, and the Big Tree Park.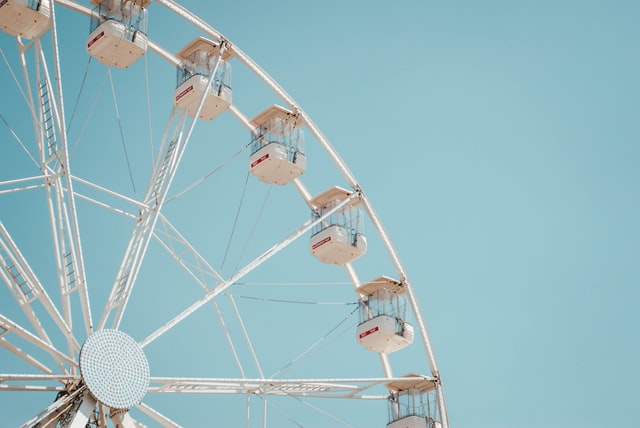 There is a Population Boom in Central Florida
Recently, Central Florida has experienced a surge in the population. And this can only be good news for Lake Mary investors since the population growth in Central Florida can mean more people choosing Lake Mary as an affordable commuting option into Orlando. 
According to the U.S. Census data, close to 400,000 people moved to metro Orlando between 2010 and 2020. Steady population growth is a great indicator of rising rental demand. And as more and more people move to an area, the economy is not only strengthened but also the customer base for different services and products is expanded. 
It is Conveniently Located
Location is one of the top reasons making Lake Mary an ideal investment location for savvy investors. Lake Mary is located within 40 minutes of some of Florida's best beaches, and 15 minutes from the downtown area. As if that's not enough, Lake Mary is still close enough to nearby locations such as Fort Lauderdale and Miami. 
Lake Mary is a Family-oriented Community
If you're looking to invest in a family-oriented community, Lake Mary is the right place to do so. For one, the recreational opportunities are almost endless. Some of the nearby parks you can visit for a quiet, natural retreat include Margaret Wesley Park, Liberty Park, Kiddie Park, Estella Park, and Central Park at City Hall. 
There are also many entertainment options around. Options include The Central Florida Zoo, Orlando Science Center, as well as the Orlando Magic and Orlando Lions – Central Florida's professional teams.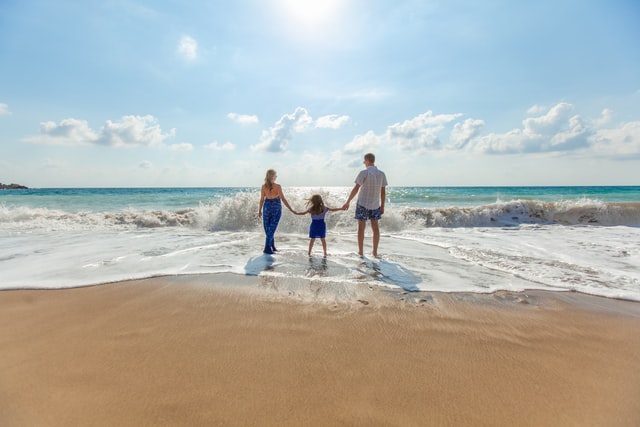 If that's not enough, the education system in Lake Mary is outstanding. The Seminole County Public School District is one of the top school districts in Florida. Some of the top schools in the area include Lake Mary High School, Greenwood Lakes Middle School, Markham Woods Middle School, Lake Mary Elementary School, and Heathrow Elementary School. 
Florida Rental Laws are Landlord Friendly
Although the state boasts of one of the highest renter populations in the country, Florida landlord-tenant laws still tend to favor landlords. This, therefore, creates a good environment for property owners and investors. 
For starters, there are no rent control laws in place. There is also no maximum limit on how much security deposit a landlord can charge a tenant. Additionally, the eviction laws are pretty straightforward. 
The Bottom Line: Why Buy Lake Mary Real Estate Investments
From the reasons mentioned above, it's clear why Lake Mary real estate is one of the most sought-after areas in the country. Among other things, an ideal real estate investment location is defined by a thriving economy, rising population, a good job market, and affordable real estate. 
If you're considering investing in real estate, RentSmartUSA can help. We at RentSmartUSA have over 20 years of experience in Central Florida's real estate. We offer a full range of services, including helping property owners manage their properties reliably and professionally. To learn more, get in touch with us today!