Quality Rental Management in Longwood, FL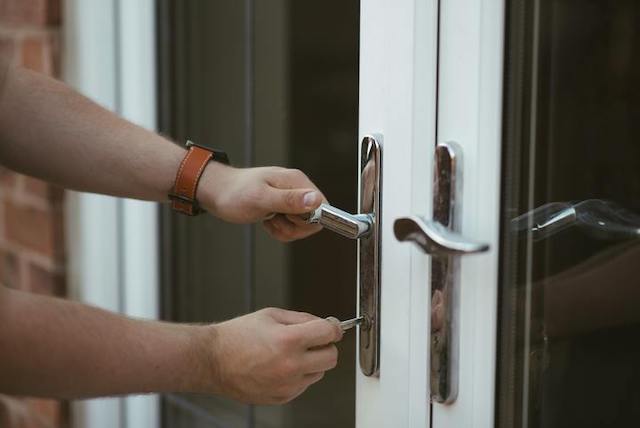 Are you looking to hire a property manager in Longwood, Florida?
If you are experiencing daily stresses from managing your rental property, then you have come to the right place!
RentSmartUSA has been managing all types of rental properties for two decades. If you have condos, single-family homes, townhomes, or multi-family units in Longwood, we are the best property management team to handle it.
We are a full-service property management company that offers excellent real estate services and strategies. Some of the items that we manage include marketing, rent collection, and property maintenance and repair.
As one of Longwood's best property management companies, RentSmartUSA offers four guarantees that make us distinct from all others: we have a 60-day risk-free guarantee, a rented 45-day guarantee, a tenant placement guarantee, and a risk-free eviction guarantee for problem tenants. This highlights our supreme confidence in delivering value to our clients.
Give us a call at (407) 599-000 for a FREE rental analysis. With RentSmartUSA, "You own the property, we own the stress!"
Our Property Management Services
We look at your rental and customize a set of strategies for you. We are one of the best property management companies because we offer the perfect fit for your specific Longwood property investment.
1. Marketing of Your Rental Property
Before we launch our real estate marketing techniques, we carefully conduct a rental analysis. An expert market analysis helps landlords and our team to check the strength and rental value your property holds in the rental market towards prospective renters.
Additionally, our property management team will suggest certain improvements. This will ensure that you don't miss the opportunity to maximize your real estate investment and you avoid a vacant property.
RentSmartUSA offers to take professional photos and videos to create impressive listings. We also include Facebook Boost marketing to widen the pool of prospective tenants We advertise both online and offline to capture different demographics that will match your Longwood rental property. We aim to find the best fit for your investment.
2. Tenant Screening Process
Our tenant screening process is extremely thorough. For a successful rental property under our management, we look for key traits such as reliability and integrity. This can be found by determining whether they have a:
Good credit score;
Clean criminal record;
Positive previous references from property owners;
And an eviction-free rental record.
RentSmartUSA's property management team ensures that prospective tenants are capable of paying the monthly rent. They must meet the required standard of making at least three times the amount of the rental price.
3. Rent Collection
As your Longwood property manager, we enforce the terms of the lease agreement of your Longwood property to ensure that tenants take their responsibilities seriously. Emphasis is put on our prompt rental payment policies and the repercussions if they fail to follow them.
We carefully orient tenants on our convenient rental payment options and discuss the allowed grace period and the late penalty fees associated with not paying on time. Having performed a thorough tenant screening process, rent collection will not be an issue for our clients.
If need be, our Longwood property management services also include a risk-free eviction guarantee designed to put our owners at ease.
4. Property Repairs & Maintenance
One important thing to remember is that when owning a rental property in Florida, there will always be maintenance requests and repairs to manage. You are required by laws in the Fair Housing Act to keep your Longwood property habitable and your buildings safe.
Under our property management, RentSmartUSA will take on this time-consuming responsibility for you!
5. Detailed Financial Reporting Tools
RentSmartUSA's longwood property managers make sure our clients are presented with tangible documents. You will not be left wondering about the progress of your investment property. With our Longwood property management services, accurate financial figures will be presented in financial statements.
Moreover, you can log in to the owner's portal to manage and review the profits, expenses, rental income, and the tenant's security deposit made to your designated bank accounts. With our property management, you'll have easy access to all that you need to see how your investment is faring!
We like to keep our customers updated and to provide them with a convenient method to check and reconcile figures. Our property management also includes assistance during tax season and for any other requested bookkeeping functions.
About Longwood, Florida
Longwood is part of Seminole County in the central Florida area. A city used as a film site for the movie Johnny Tiger in 1965.
Residents love settling in Longwood for its suburban environment, sense of community, and safety. Families appreciate the well-ranked schools and the friendly atmosphere that instills a sense of belonging.
There are plenty of families, retirees, and young professionals that live in this city. Being in Seminole County means that it's in close proximity to big-city amenities, as well as beaches, nightlife and theme parks. The airport is easily accessible at less than an hour away which goes all across the united states and abroad.
Wekiva Island is where locals and visitors can enjoy the natural springs. Have fun spending a day in a kayak, canoe, or paddleboard. There is also a relaxing boardwalk that overlooks the river.
There are also several parks for the outdoor and nature enthusiasts to explore. Among these are Reiter Park, Candyland Park, Wekiva State Springs Park, Big Tree Park, and Spring Hammock Preserve.
Architecture and history lovers will love touring around the Bradlee-McIntyre House Museum. There are even 20-minute guided tours available of the Victorian-inspired property.
Areas We Service
At RentSmart USA, we provide service to all of Central Florida, including Orange County, Seminole County, Brevard County, Polk County, Lake County, and Volusia County. This includes the following areas: Oakland, Clarcona, Orlando, Apopka, Cocoa Beach, Daytona, Deland, Davenport, Clermont, Altamonte Springs, Deltona, Gotha, Lakeland, Melbourne, Ocoee, Osteen, Oviedo, New Smyrna Beach, Lake Mary, Killarney, Kissimmee, Winter Park, Christmas, Winter Haven, Winter Garden, Windermere, Titusville, St. Cloud and Sanford.