Quality Rental Management in St. Cloud, FL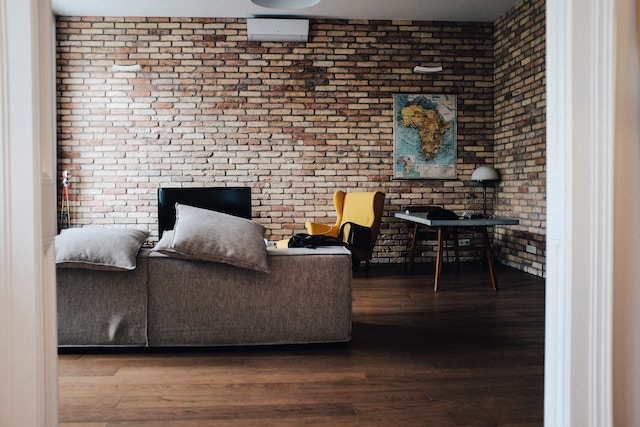 Looking for a professional and reliable property manager to handle your St. Cloud, Florida rental property?
If you are, look no further! At RentSmartUSA, we have a team of reliable professionals to make your life easier as a landlord.
Our company has over 20 years of property management experience in Orlando and Central Florida.
We offer a full range of management services. Whether you're looking to fill a vacancy, market to prospective tenants, protect its value, or simply full-service management, RentSmartUSA has you covered.
We combine our immense experience with cutting edge technology to provide our clients with the best customer service.
What are you still waiting for?
Call us today and let us do what we do best – help you earn the highest ROI from your St. Cloud property investment as possible.
Our Property Management Services
Our management services can be a big asset to your real estate investment. They are designed to provide our clients with invaluable support through every step of the process. What's more, they are tailor-made to meet every need you might have.
With our services, St. Cloud, Florida property management will be ever so simple!
Here are some of the property management services you can expect to get from RentSmartUSA.
Marketing of Your Rental Property
Have you been trying to fill your vacant St. Cloud rental for a while now?
RentSmartUSA can help get your St. Cloud property the exposure it needs, thus improving your chances of landing a tenant.
A property manager will begin by drafting a short but appealing rental ad. Next, we'll post it on our curated list of top rental blogs. Moreover, if need be, we will run effective social media campaigns to showcase the rental to the perfect audience.
In fact, we are so confident in our marketing efforts that we offer clients a 60-Day Risk-Free Guarantee. Our 100% Satisfaction Guarantee is about more than a refund; it's the promise to provide you with a great service.
Tenant Screening
We don't simply rent to every applicant. We only rent to caliber candidates that will pay on time, cherish your St. Cloud property, cause fewer issues, and rent long-term. This is the kind of occupant we aim for!
We're able to get such quality tenants thanks to our comprehensive screening process. Essentially, applicant screening filters out the bad apples from the good.
A property manager will check for various details when screening prospective tenants. One of these includes proof of income. We only rent to tenants who make approximately 3X their rental price. For example, if the rate is $1,500, then we only screen tenants who make at least $4,500 to continue with the leasing process.
Another thing we look for is credit history. We reckon if a tenant has a good credit score, then it's indicative of how serious they take their bill payments.
In addition to authenticating the tenants' income and credit, we also go the extra mile and confirm their rental and criminal backgrounds.
We simply leave no stone unturned when it comes to screening renters. It's no wonder why RentSmartUSA has such a low tenant eviction rate compared to the competition!
Rent Collection
Rent is the essence of your investment. When your tenants constantly pay late, it can seriously affect your cash flow. By hiring us, late or missing rents will be a thing of the past. 
We will ensure that you get paid on time, every time. Our rent collection process is thorough, professional, and adheres to all state and local laws.
Additionally, should a tenant refuse to pay rent, rest assured we have the professional training to handle the situation in accordance with Florida state laws.
Property Repairs & Maintenance
Consistent property repairs and maintenance are key to running a successful St. Cloud rental property. For one, staying on top of maintenance issues establishes a good relationship with tenants. Secondly, it preserves the property's value.
Thirdly, it's a requirement as per Florida habitability laws. The regulations make the landlord responsible for ensuring their St. Cloud rental property stays in habitable standards.
We usually inspect our clients' properties four times per lease term. That is, during the move-in, when driving by, when seasons change, and when they eventually move out.
Financial Reporting
As a property owner, you should want to stay up to date about the performance of the property. By hiring us, rest assured that you'll keep tabs on how your investment is performing on a regular basis.
You'll have access to an online owner portal to review your St. Cloud property's financial updates.
About St. Cloud, Florida
St, Cloud is a city in northern Osceola County, Florida. Often associated with its neighbors, Orlando and Kissimmee, St. Cloud sits on the shore of East Lake Tohopekaliga. According to the most recent population census, the city is estimated to have about 54,115 people.
There are a countless number of things you can do in St. Cloud. If you love hiking, then you'll love the Lake Lizzie Preserve. It's free and you get to enjoy 12 miles of trails where you can walk or bike.
You could also visit the St. Cloud Historical Society located on Pennsylvania Avenue. Here, you can learn all about the origin of the city and how it has evolved over time.
Another great place to visit is Tenth Street. Here, you can find unique furniture, clocks, appliances, arts and crafts, and so much more.
Areas We Serve
At RentSmart USA, we provide service to Orange County, Seminole County, Brevard County, Polk County, Lake County, and Volusia County. This includes the following areas: Oakland, Clarcona, Orlando, Apopka, Cocoa Beach, Daytona, Deland, Davenport, Clermont, Altamonte Springs, Deltona, Gotha, Lakeland, Melbourne, Ocoee, Osteen, Oviedo, New Smyrna Beach, Lake Mary, Killarney, Kissimmee, Winter Park, Christmas, Winter Haven, Winter Garden, Windermere, Titusville, St. Cloud and Sanford. 
For more information, contact us today.