Quality Rental Management Services in Sanford, FL
Are you searching for a property management company for your rental home in Sanford?
If you have ever managed a rental home before then you know how big of a task it is. As a landlord, you need to know how to:
Market the vacancy to a suitable audience
Screen all prospective tenants
Handle maintenance requests
Conduct recurrent property inspections and repairs
Evict a problem tenant when necessary
Collect rent
Follow Florida landlord-tenant laws, including

Eviction rules and procedures
State-required disclosures
Security deposit laws
The Mutual Covenant of Quiet Enjoyment
The Implied Warranty of Habitability
The Fair Housing Act
Keeping up with all of these duties can be challenging. At RentSmartUSA, we have the skills and resources to manage your Sanford rental for you.
We have been in the property management industry for 20 years now. Throughout that time, we've helped many property owners enjoy their investment more by simplifying the property management process and making it more profitable for them.
If you're ready to relieve yourself of some of the stress, work with a property manager and benefit from our Sanford property management solutions today! Give us a call at (407)599-0000.
Our Sanford Property Management Services
At RentSmartUSA, we offer a wide range of services tailored to suit your distinct needs. We combine cutting-edge technology with top-notch administration to provide you with industry-best customer service.
Sanford property management is a whole lot easier with us by your side!
The following are some of the services you can expect from us.
1. Marketing your Sanford rental property.
Marketing is very important in the real estate investment business. We can showcase the rental home to as many prospective tenants as possible, which helps get it rented quickly. Our advertising process is usually three-prong.
First, we'll make sure your Sanford property is rent-ready. This may involve pricing your property accordingly, cleaning it thoroughly, and completing all maintenance issues and repairs.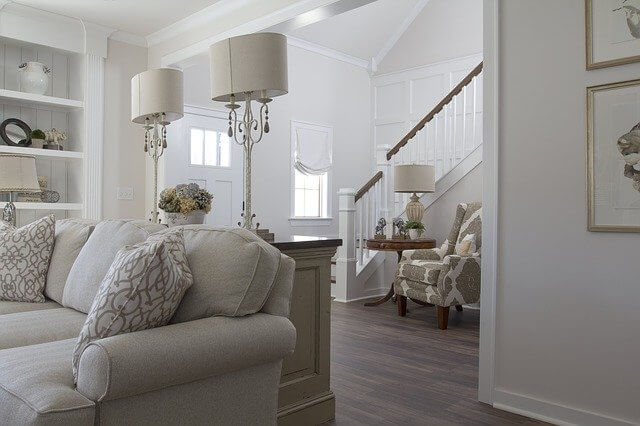 Next, we'll draft a quality rental announcement. An effective advertisement helps fill the vacancy quickly. We draft one that is short and descriptive that targets the appropriate audience and explains what they will get with the rental home.
Finally, we'll begin marketing the unit by placing the ad on top rental listings. These include sites such as Craigslist, Zillow, Hotpads, Realtor.com, etc.
Following this process, we can secure an occupant within 45 days. In fact, we guarantee it with our Rented 45-Day Guarantee.
2. Repair and preserve your property.
One of the top reasons why tenants choose not to renew a lease is insufficient property upkeep.
If you're unresponsive to tenant maintenance requests, chances are high that the resident will not be interested in renewing their lease. A high tenant turnover rate is bad for your investment.
Postponed maintenance can also cause expensive repairs. For instance, conserving the rental home's roof might cost a few hundred bucks every now and then, but deferring the repairs could result in significant damage and ultimately cost thousands of dollars. The same can also be said of the home's foundation.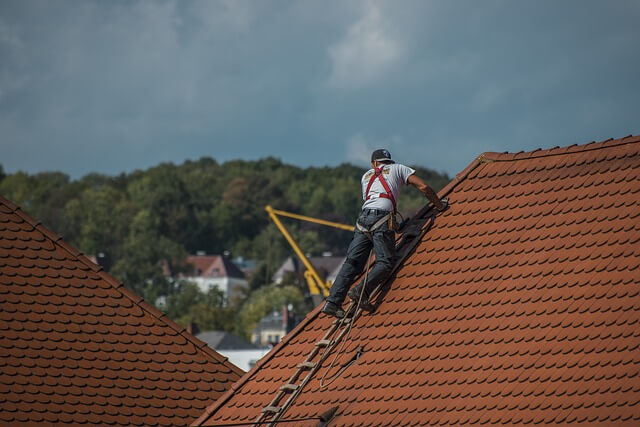 Thirdly, deferring repairs or ignoring maintenance requests can result in legal issues. Not only can a lawsuit cost a lot of money but it can ruin also your reputation as a landlord – in due course, this will result in reduced profits.
At RentSmartUSA, we keep your Sanford property in tiptop shape at all times. We have expert and steadfast contractors and vendors at our beck and call.
3. Screen all prospective tenants.
An important task in property management is tenant screening. Screening all interested candidates can minimize future risks such as property damage, tenant eviction, and late payments.
The first step of our screening process entails having a thorough application for prospective tenants to fill out. This helps us collect vital statistics about the applicant.
Secondly, we perform a credit check. This verifies the applicant's credit history and current debt.
Next, we perform a background check. This involves reviewing public records, criminal records, and previous evictions if any.  We also contact previous landlords and the candidate's employer.
Finally, we interview them once their background check has passed and we feel they are still a likely candidate.
4. Collect rent every month.
RentSmartUSA can make sure you get paid on time every month. Our rent collection practice is efficient. We provide leaseholders with a variety of ways to pay rent on time, including an online portal, so you get the funds as quickly as possible.
Should a difficulty arise in collecting rent, we have the knowledge and skill to properly handle the issue.
5. Provide detailed financial reports.
Any savvy investor will want updates on the performance of their property. That's why at RentSmartUSA, our clients have access to consistent reports on an online portal, so they can review them anywhere and at any time.
About Sanford, FL
Sanford is in the central region of Florida and is the county seat of Seminole County. According to the last census, Sanford has a population of 60,035 people.
The following are some fun things to do in and around Sanford, FL:
Buy local jams and preserves at the Historic Sanford Welcome Center
Snack on Cajun peanuts by MelloStevesPnut
Enjoy a show at Wayne Densch Performing Arts Center
Take a tranquil sunset stroll along the Sanford Riverwalk
Enjoy kayaking on Wekiva River
Visit the Central Florida Zoo and Botanical Gardens
Areas We Service in Central Florida
At RentSmart USA, we provide service to Orange County, Seminole County, Brevard County, Polk County, Lake County, and Volusia County. This includes the following areas: Oakland, Clarcona, Orlando, Apopka, Cocoa Beach, Daytona, Deland, Davenport, Clermont, Altamonte Springs, Deltona, Gotha, Lakeland, Melbourne, Ocoee, Osteen, Oviedo, New Smyrna Beach, Lake Mary, Killarney, Kissimmee, Winter Park, Christmas, Winter Haven, Winter Garden, Windermere, Titusville, St. Cloud and Sanford. 
We've got Florida covered with our exceptional property management.
If you don't see your location listed here don't hesitate to contact us or call us at (407) 599-0000. One of our team members would be happy to speak with you about your management needs.